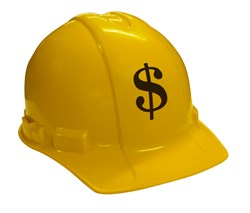 Many companies don't have the assets to secure a bank loan, but Factor King can help construction companies and other businesses by turning their invoices into immediate cash flow.
Hauppauge, NY (PRWEB) February 17, 2014
Factor King® LLC, a New York based commercial finance company that serves a nation-wide client base, announced the successful establishment of a new construction finance division. One year after this beta program was launched in limited markets, the new division has issued revolving credit lines totaling over 60 million dollars (based on 30-day rollovers). That figure is expected to increase dramatically in 2014 based on current demand and as Factor King expands the program into the rest of the US markets.
According to Jason Gross, Factor King's president, the launch of the construction finance division, which operates out of its regional office in Palm Beach County Florida, has exceeded the company's expectations. "Our short-term goal for the division was 60 million dollars annually by the end of the first year, and we easily achieved that number," Gross said.
Gross noted that factoring can benefit companies which experience a significant length of time between when they issue an invoice and when they receive payment. "Many companies have upfront costs in delivering a product or service," said Gross. "They can't stop paying their employees, suppliers or vendors while waiting 1-3 months or even longer for general contractors to pay an invoice. This can create severe cash flow issues."
Factor King® helps companies bridge that gap by paying them up to 80% of the value of the invoice immediately, collecting the invoice from the customer, and then paying the originating company the remaining 20% minus fees and service charges.
"We provide a particular value to construction companies which may experience lengthy durations between invoicing and payment," said Gross. "Although factoring in the construction industry is fraught with risks, we have gone to great lengths to put the right controls in place. Our program involves a "cash management & funds control" approach that affords our clients and their customers a cash flow solution PLUS the peace of mind knowing all subs and suppliers have been paid as the job progresses."
Factor King® customers also benefit because unlike business loans, which focus on a company's profitability and the value of collateral such as equipment and real estate, factoring assesses the credit worthiness of the company's accounts receivables. "Remember the old saying about how you can't get a loan unless you don't need one?" Gross said. "Many companies don't have the assets to secure a bank loan, but Factor King can help construction companies and other businesses by turning their invoices into immediate cash flow."
According to Gross, the new Factor King® construction division is primed for continued success. "Construction is a growth sector right now," said Gross. "We believe this industry will continue to expand, and Factor King will continue to grow along side it."
In addition to its new construction division, Factor King® has a nation-wide client base including manufacturers, wholesalers, service providers, staffing companies, technology companies, and distributors.
About Factor King®
Factor King® is a direct financial service provider that specializes in the factoring of invoice receivables for companies that maintain commercial accounts receivables. Factor King® works with companies that generate receivables from other businesses. The company provides financing to a multitude of different sectors with a primary focus on companies seeking 10 million dollars and under in yearly factoring volume.