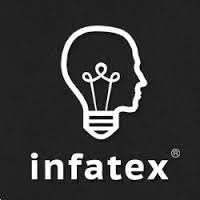 The objective is not to make your links appear natural; the objective is that your links are natural.
San Diego, CA (PRWEB) February 19, 2014
Expedia's Drop in Online Visibility Raises Concern
With the changes made by Google in their search algorithms in the last few months, several companies have already complained that their visibility have decreased in the sources. Other groups have also aired their concerns regarding the possible effects on their own sites.
One of the sites severely affected by the immediate removal by Google of some of their links is Washington-based travel booking service provider Expedia. In January, Bloomberg BusinessWeek reported Expedia took a sharp tumble down Google's search rankings (http://www.businessweek.com/articles/2014-01-23/expedia-books-a-painful-trip-down-googles-search-results). According to the site's representatives, they lost more than 25% of their search visibility near the end of January this year. When asked for comment, Google representatives confirmed that Expedia was indeed penalized for alleged paid links.
Barry Schwartz of Search Engine Land agreed that it might have indeed been the case. In his analysis of the situation, he pointed out that there have been an unusual amount of keyword-laden links directing towards the site from totally unrelated sources. Schwartz surmised that this is clear evidence that the site is using paid linking services (http://searchengineland.com/expedia-loses-25-of-their-search-visibility-in-google-possibly-over-unnatural-links-182113).
On a related note, Matt Cutts, head of Google's Webspam team, has also warned (through a Twitter statement posted on February 3) German webmasters regarding paid links. According to Google, paid links are considered unnatural and are automatically removed. If the site has excessive amounts of these, then it is given a paid link penalty by Google and it is brought down the ranks. The search engine giant is also aggressively going after link networks providing such services. Just the end of January, they sent a warning against a French link network and are planning to go after a German network next, according to Schwartz (http://searchengineland.com/google-warns-german-webmasters-paid-links-violate-googles-guidelines-183216).
Why Bad Links Emerged
According to experts, there really wasn't such a thing as a bad backlink during the early days of SEO. However, as time went on, many specialists found ways to go around Google's algorithms to rank in the search engine even without the need for quality links. Eventually, the search engine's rankings were overrun by irrelevant results.
In an effort to rid of these and maintain the quality of their search results, Google launched the Panda and Penguin updates in the last two years. Both search algorithm updates were designed to combat the slew of low quality content and link building tactics.
The search engine giant has been very active in enforcing the updates and associated rules and guidelines. Google conducts more than 400,000 manual actions per month and processes 20,000 reconsideration requests alongside it. However, as both updates have affected a fairly large variety of websites, many webmasters aired their concerns over the changes.
Internet Marketing Company Says Link Removal is Key to Working Around the Penalties
According to internet marketing service provider Infatex, websites need not fear the current situation. The company said that the best course of action to take is to remove all of the unnatural links that are coming into a site. They also noted that not all of these links appearing in a site are as a result of using paid links. There are instances, Infatex said, when unscrupulous competitors place unwanted links to a site to negatively affect that site's SEO rankings.
A Google manual penalty comes in the form of a message or "warning" from Google. You can see these messages and warnings from Google in Google Webmaster Tools. Though, Infatex cautioned, site owners should not attempt to remove unwanted links by themselves if they are not familiar with the process. Instead, they should get a reputable link removal service to help sort out the unnatural links from the rest of their link count. After removing more than 300 manual penalties the company also said that once a Google manual penalty is revoked, websites need to regain trust in order to get the previous rankings and traffic.
But, as Chuck Price of Search Engine Watch noted, 95 percent of sites meted penalties by Google don't bother sending a reconsideration request. He cites the lengthy turnaround time of almost a month as one of the reasons why many sites opt not to file the requests. He stressed, however, that it is imperative to seek reconsideration if sites want to remain in business. Indeed, as data from the Expedia case shows, the traffic significantly increased by 300% back to what the site considers as its normal level after the penalty reconsideration was filed, approved, and the penalty lifted.
As for the affected sites, Cutts gave an important reminder. "That's just a really helpful way for us to see, when you're doing a reconsideration request, that you're putting in the effort to try to make sure that things have been corrected, cleaned up, and not going to happen again."
To help webmasters sort out the links that they believe are harming their sites; rankings, Google recently launched the Disavow Link tool for them. With this tool, webmasters can now nominate links which they believe are hurting their rankings for removal when Google ranks their sites.