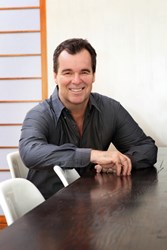 Flexible payment terms won't require a buyer to get a new bank loan or spend for a huge deposit. Hence, the two biggest barriers in buying property have been sidestepped.
(PRWEB) February 17, 2014
Diane Deem, a Brisbane real estate market specialist, revealed that properties located in the city's 10 hot spots were being picked up within a week of being listed on the market. Among the hot spots cited as "seller's market" were: Stafford Heights, Holland Park, Spring Hills, Wilston, and Newmarket, (News.com.au reported on 8 February 2014).
The report also highlighted that high demand for Brisbane real estate helped Ray de Jonk sell his four-bedroom home in Indooroopilly for $1.5 Million in just one day.
"Selling houses fast in a hot property market is one of the biggest myths, but the truth is that houses are not sold quickly by just waiting for a rush of buyers in a certain market or dropping the price of real estate for sale," commented Rick Otton, the host of the highly-anticipated one-day training Ready, Set, Boom.
"In my almost 24 years of experience in the real estate market, sellers who make their houses easier to buy tend to sell faster compared to those sold using the traditional process of buying and selling houses," he shared.
Mr. Otton then discussed in a recent interview for Ready, Set, Boom making a house easy to buy simply means allowing flexible payment terms between the seller and buyer.
"This is now the new standard for many first home buyers and seasoned investors around the country, since it's gotten harder and harder to save up enough cash for a deposit or to get approved for a home loan from the bank. Flexible payment terms won't require a buyer to get a new bank loan or spend for a huge deposit. Hence, the two biggest barriers in buying property have been sidestepped. This means that more people will be able to afford your property, which then makes it easier to sell. That way, you create your own hot spot and allow people snap up your property fast," Mr. Otton explained.
Visit http://readysetboom.com.au/ today to secure your free seat to Rick Otton's stop in Brisbane on 22 February 2014. Don't miss this chance to learn golden nuggets of information on how you can grow your wealth through property investment.
About Rick Otton
For over 23 years property millionaire Rick Otton has built an impressive real estate portfolio using innovative strategies that he has developed – strategies in which transactions are made without the need for traditional bank-type loans.
He constantly refines his techniques as he buys and sells properties through his We Buy Houses business which operates in Australia, New Zealand and the UK.
A gifted speaker and educator, Mr Otton conducts regular one-day free seminars across Australia, which build on the the concepts he shares in his 2012 book 'How To Buy A House For A Dollar', voted by Money Magazine and Dymocks Book stores as one of the Top 10 Most Popular Finance Titles for 2013.
He regularly records and publishes iTunes podcasts via his channel Creative Real Estate.
His innovative low-risk, high-reward approach to Australian real estate investing has been featured in a variety of television programs and magazines, including Today Tonight, Hot Property and Australian Property Investor.
To register for one of Mr Otton's free Australian one day seminars visit ReadySetBoom.com.au or phone, in Australia, 1300 888 450.