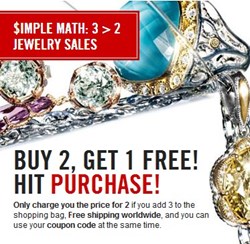 OASAP is now holding a contest for those publishes who will show their pictures or YouTube Videos to oasap.com.
New York (PRWEB) February 19, 2014
Well-known for launching stylish fashionable and creative women clothing, Oasap.com has once again introduced "show to win" contest, a mind-blowing online event with opportunities to win prizes. The event is set to take the online community by storm owing to its unique features.
OASAP is offering attractive and valuable prizes for the winners of this awesome contest. The prizes to be won include women dresses, gift cards, spring shoes, stylish bags, and cute accessories as well.
OASAP offers every existing and newly registered user on its site three chances to vote for favorite pictures. If the winning rate of votes reaches 50 percent, the individual stands a chance to win attractive prizes such as stunning gift cards, big coupons and special prizes including women clothing, A-line skirts and accessories.
The most exciting part of the event is that the company is offering three iPhone 5s to be won weekly. The voting activity budget is $5000 and the event will automatically end when the budget finishes.
"OASAP fans are young and fashion, they are always willing to show their styles; OASAP hopes to provide an opportunity for them to realize the dreams and get a chance to win prizes", Mr. Yuki, OASAP Brand Director, explained that why OASAP holds this contest.
The "show to win" contest is already attracting big online crowds as no one wants to miss this excellent opportunity.
About OASAP
OASAP is: A High-street Fashion Online store
OASAP Likes to: Deliver fashion & love!
OASAP is a global online store dedicated to high-street fashion by offering various kinds of women's apparel, bags, shoes, jewellery, accessories, beauty products, etc.
OASAP was founded in late 2011, and has already grown to the leader of high fashion online stores. We keep updating products at a high rate every day. Now we update more than 300 new products each week. Those products mentioned definitely belong to the latest fashion trend.