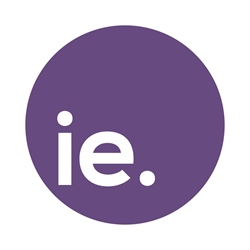 This summit will unite strategy professionals from different backgrounds, but with the same goals for growth and sustainability
San Francisco, CA (PRWEB) February 18, 2014
The role of the Chief Strategy Officer is constantly evolving and these changes present both new challenges and opportunities for executives leading the way in strategy in their organizations.
The Chief Strategy Officer Summit is taking place in San Francisco on May 21 & 22 and will explore the topics that matter most to today's strategy executives, including strategy definition, growth strategy, leadership & sustainability.
The summit will combine two tracks, one focused on innovation and sustainability in strategy and the other focused on growth strategy & leadership. The agenda will feature presentations, interactive panel sessions, workshops and breakouts to maximize participation and networking between attendees. However, all attendees will have the opportunity to hear from this year's keynote speakers.
Amongst the stellar line up of strategy professionals is Andy Wiedlin, Chief Revenue Officer at Buzzfeed. In his presentation 'Growth Perspective- The Long-Term Strategy Solution,' Andy will share secrets of his experience in his role. As Chief Revenue Officer, one of Andy's primary responsibilities is to translate new ideas into profitable and viable solutions. All new ideas start with a great purpose at Buzzfeed, but there's a need for a strategy to be formulated to make execution more effective. Andy believes that creating a smart strategy sometimes involves taking a risk, leading a team and managing expectations; responsibilities that all attendees can learn from, regardless of their industry or discipline.
Andy will be joined by 30+ of strategy's most innovative minds, including the Chief Strategy Officers from Pfizer, Humana and Northeastern University & Heads of Strategy from Skype, Coca-Cola and Nokia.
"This summit will unite strategy professionals from different backgrounds, but with the same goals for growth and sustainability" said Emma Flanagan, International Events Director at Innovation Enterprise, "Attendees will collaborate and see strategy from different perspectives, with new ideas to take back to the office."
For a complete list of speakers, agenda and registration details for the Chief Strategy Officer Summit visit: http://www.theinnovationenterprise.com/summits/chief-strategy-officer-summit-san-francisco-2014
###
About *IE.: Innovation Enterprise Ltd, a CFO Publishing company is an independent business-to-business multi-channel media brand focused on the information needs of Senior Finance, Operations, Planning, Strategy, Decision Support & Advanced Analytics executives. Products include IE.Summits, IE.Finance, IE.Analytics, IE.Operations, IE.Strategy, IE.Membership and IE.Insights.
Whether it's delivered online, or in person, everything IE produces reflects the company's unshakeable belief in the power of information to spur innovation.