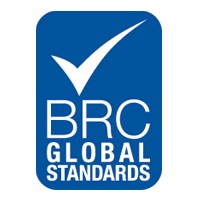 At the heart of the BRC Global Standards certification programme is a strong commitment to share best practice to help improve food safety.
London, U.K. (PRWEB) February 18, 2014
BRC Global Standards is proud to announce that it is a major sponsor of the Global Food Safety Initiative's (GFSI's) Global Food Safety Conference 2014, in Anaheim, California. The theme of this year's conference is "One World, One Safe Food Supply." The conference runs from February 26 to 28, 2014.
BRC Global Standards will also be promoting two new publications at the conference. The first publication is the recently published BRC Global Standard for Agents and Brokers, Issue 1. The standard has been developed to provide a framework to manage product safety, quality and legality for businesses in the food and packaging industries that buy, sell or facilitate the trade of products but do not have their own production, storage or distribution facilities.
The second publication is a unique report entitled Food Safety — A Global View. Each year, BRC Global Standards collects vast amounts of data and information from its audit reports on the BRC Global Standards Directory. For the first time, BRC has published an analysis of this data, which gives insight into vital trends and developments relating to food safety and hygiene around the world.
The report provides a global view of food safety information and performance data, covering all 18 categories in the Food Standard. It also focuses on key regions and countries, offering unique local insights and snapshots, mapping areas of strength and weakness and showcasing growth markets. It highlights important learnings on food safety issues that affect manufacturers, retailers and consumers around the world.
Copies of the report will be available at BRC Global Standards' booth, G8, at the conference.
Media Contacts:
BRC Press Office +44 (0)20 7854 8924 / +44 (0)7921 605544
NOTES TO EDITOR
About the BRC's Global Standards
BRC Global Standards is the world's largest provider of safety and quality standards' programs for food manufacture, packaging, storage and distribution. The standards are generated with the help of technical specialists, retailers, manufacturers and certification bodies from around the world, ensuring that all standards are based on practicality, rigour and clarity.
The BRC Global Standards' certification scheme offers comprehensive support to help new and established businesses achieve and maintain their quality and safety aims.
For more information, please visit the BRC Global Standards website.
####