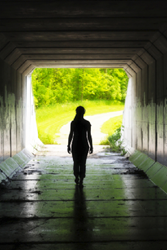 "Many people are anxious to improve their circumstances and lives but are unwilling to improve themselves so they remain bound." – James Allen
London (PRWEB) March 01, 2014
Joshuaamadi Solutions, an organisation dedicated to emotional health and wellbeing, is proud to open registration for their signature program, "The Emotional Healing and Transformation Seminar."
Emotional pain and trauma can come from many sources and can express itself in a variety of manners. Abuse, neglect, broken relationships, traumatic events, and economic problems can all cause deep emotional pain.
But there is help.
The "Emotional Pain Transformational and Healing Seminar" is a three-day long event in central London's IBIS hotel. Registrations are open online at http://bit.ly/1g2kAGC and costs £997.
Emotional pain healing and transformation seminar allows people from all works of life and nations to come and share their hurts and scars so they can heal, be transformed and rebuild their lives.
Previous attendees report being inspired, motivated and better equipped to relate with others at home, work and leisure.
This three-day seminar is held in central London, at the prestigious IBIS Hotel from April 3-5, 2014. The seminar host, Dr. Mabel Joshua-Amadi, is a seasoned medical practitioner with sixteen years of experience in healing and transformation.
Some topics covered by the seminar include:
*How emotions cause pain
*3 common sources of emotional pain
*10 manifestations of emotional pain
*Personality types prone to emotional pain
*Effects of emotional pain on your health and wealth
*Effects of emotional pain on productivity and profits
*Effects of emotional pain on your relationships
*How to heal from emotional pain
*How to transform your emotional pain into purpose and profit
*How to walk free from emotional pain into joy and happiness
*7 spiritual laws of health and how to use them
*3 spiritual laws of wealth and how to use them
*Emotional intelligence
*How to use emotional intelligence in effective communication
*How to use emotional intelligence in relationships
*How to live your dream life free from emotional pain
The teachings at these unique seminars inspire, motivate and equip attendees with insights, tools and techniques for managing emotional interaction in daily life.
Register here for the seminar: http://bit.ly/1g2kAGC.
Information for Attendees:
IBIS hotel has generously reduced accommodation and car parking cost for attendees of this seminar. Email us your requirement for the privilege access code.
Team leaders and managers who send employees can enjoy free admittance as VIPs to this powerful transformational seminar. Smart companies and organisations help their workers become emotionally satisfied and happy. In return, they retain valuable workers for increased productivity, profit and reduced staff turnover.
Space is limited. Register today at http://bit.ly/1g2kAGC.
For more details, visit the website: http://www.DoctorJoshuaAmadi.com
Call: (44) 0796 0268 747
Email: Joshua(at)DoctorJoshuaAmadi(dot)com