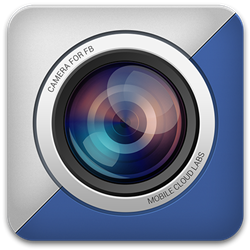 We are excited to offer Brazillian Portuguese translation to the Belynk product...
London (PRWEB) February 17, 2014
Mobile Cloud Labs Plc., developers of high-quality applications for smartphones, handheld devices, and portable computers, today released the addition of a Brazilian Portuguese translation for its Belynk app for Android mobile devices. This upgrade of Belynk is being announced just in time for the Rio Carnival, which runs on Friday, February 28th to Tuesday, March 4th, and also in time for the World Soccer Championship to be held in Brazil from June 12th to July 13th. Adding a Brazilian Portuguese translation to Belynk enables Mobile Cloud Labs to expand its penetration into the Brazilian market and extend its product offering to Portuguese speaking mobile users.
"We are excited to offer Brazilian Portuguese translation to the Belynk product in preparation for the Carnival of Brazil and the World Soccer Championship," stated Richard Sylvester, CEO of Mobile Cloud Labs Plc. "We expect our Brazilian users and those visiting these amazing events to share their experience with the rest of the world by instantly uploading pictures and videos to Facebook with Belynk."
The Rio Carnival is considered to be the biggest carnival in the world with two million people attending every day. With an explosion of music and color during five days of shows and samba parades, visitors are anticipated to take countless of photos with their smartphones, many of which will be shared via social media. Brazil is also preparing to host the final matches of the 2014 World Soccer Championships, and experts forecast that these two events will attract more than five million visitors.
"Simplifying the process of taking photos and videos and uploading them to Facebook is even more important if users are attending world famous events," added Sylvester. "Users want to instantly upload photos and video, without going through a complex process, so they won't miss any important highlights or happenings. By Adding Brazilian Portuguese translation to Belynk, our Brazilian users won't be able to find an easier way to share their celebration with friends and family".
Belynk is available for Android portable devices from the Google Play store and it supports any mobile device running Android version 2.3.3 or later. Since more than one third of Android users are still using the older Android 2.3.3 operating system, Belynk users can be assured that the app will migrate with them when they decide to upgrade their smartphone.
About Mobile Cloud Labs Plc
Mobile Cloud Labs are developers and marketers of high-quality applications for smartphones, tablet computers, and laptops with offices in Switzerland, London and the United States. The company is currently developing new location-based applications booming mobile advertising market, delivering messages with pinpoint accuracy to open up new marketing and point-of-sale strategies. The company is also developing new smartphone users to help them get more from their mobile social media experience.