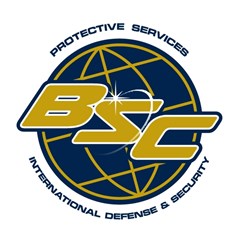 This program is open to all law enforcement professionals and security professionals...
Hollywood, FL (PRWEB) February 17, 2014
South Florida security company, Bryant Security and Wayne Black team up to bring the legendary Steve Tarani to South Florida to provide school officials, security professionals, and LEO's (Law Enforcement Officers) exclusive training on edged weapon protection and tactics. The two-day hands on program is February 22-23 at the Bryant Security training facility in Hollywood, Fl, with a $275 registration fee.
Specifically designed for LEO/ DoD/Executive Protection application, this program of instruction provides training for necessary protection skills, with and against an edged weapon. Bryant Security believes in providing continuing education and access to high quality programs for clients, employees, and industry colleagues. "This program is open to all law enforcement professionals and security professionals, and we are providing this training to our executive protection team in order to give them the best training possible," says Shay Ben-David, Bryant Security President. This professional protective services approach demonstrates handling violent attacks with edged weapons, using firearms and/or bare hands. Attendees of the program take home solid field-tested DT from a federally certified firearms instructor and widely respected edged weapons expert from the defense intelligence community.
"This program will allow the opportunity to develop and utilize instinctive reflexes to solve difficult threat engagement problems," says Bryant Security Director of Operations, Rene Zerquera.
Course content will cover the following topics:

What to look for in a knife, How to fit your hand, and rapid deployment of a fixed, folding or improvised blade
The Do's and Don'ts of utilizing a blade in an actual threat
Protecting your exposure of lethal target areas (Real-world Scenarios)
Managing the fateful Injury/Distance liability gap
Unarmed defense and disarming -Hostage Escape Scenarios
Ground Recovery Options
Stalemate Response Series, Mastering force vectors, Protective services blade handling skills
Handling multiple assailants; and a rare training block on how to use curved blades (Karambit) and other non- traditional edged weapons
To register for the two-day program, click here, or call Bryant Security for more information, at 305-405-4001.
About Bryant Security
BRYANT SECURITY is one of South Florida's most established and well diversified security companies. Providing South Florida guard services armed and unarmed in the Miami-Dade and Broward Counties, this family-owned and operated business has proudly served and protected the community, property and people since 1985.
Offering innovation, quality, professionalism, resourcefulness, experience and flexibility, this makes Bryant Security the security services industry leader of South Florida. Mandating skilled manpower, teamwork, expertise, specialty knowledge and trained security officers to demonstrate precise and flawless conduct at all times. From executive level protection to CCTV Camera and Entry Systems, they demand the very best! Each protection task private or public that their protection officers undertake calls upon their extensive training which focuses on ensuring the security and safety of your company, property and staff.
When you select BRYANT SECURITY you are ensuring that your facility will enjoy the highest possible degree of Miami professional security. Their management team consists of hands-on leaders who will work directly with you in planning and implementing your campus' security and contingency planning needs. BryantSecurity.com or 305-405-4001.