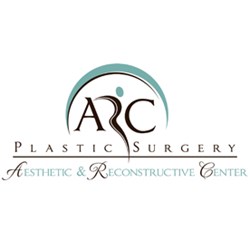 Aventura, FL (PRWEB) February 18, 2014
BOTOX has been a common term in the last decade. BOTOX is a cosmetic injection that eases tension in facial muscles, temporarily eliminating or greatly reducing the appearance of "crow's feet" and frown lines. Used in conjunction with BOTOX, JUVÉDERM is a gel product that restores volume to the skin in sensitive areas, such as around the nose and mouth.
ARC Plastic Surgery, a provider of plastic surgery in Miami, announced today that they are introducing the "Brilliant Distinctions" program for frequent users of BOTOX and JUVÉDERM. With the "Brilliant Distinctions" program, patients can gain "points" from BOTOX and JUVÉDERM treatments, and then redeem them for savings on BOTOX, JUVÉDERM, XC, LATISSE, and VIVITÉ skin care tools. Or, VIP members can donate their points to the Dress for Success Program or the Make-A-Wish Foundation.
Patients searching for comprehensive and inexpensive cosmetic surgery in South Florida can stop searching at ARC Plastic Surgery, which offers many different types of procedures, from body and internal procedures (like liposuction) to facelifts in Miami, and many more. To determine eligibility for surgery, ARC Plastic Surgery's complimentary consultation is offered to patients, which will provide them with the doctor's determination of their eligibility for a procedure.
Fillers like JUVÉDERM contain numbing medication, which makes the filling process painless and comfortable. Commonly used with fillers are medicines like BOTOX or Dysport, which both relax facial muscles, easing wrinkles.
Once a patient has been determined as a candidate for fillers, their operation date is scheduled and Dr. Jeremy White, the lead physician at ARC, subscribes the necessary medications, and the fillers are applied. Dr. White is board certified in whole-body plastic surgery, and is considered to be one of the top plastic surgeons in Miami. He trained at the George Washington University in Washington, DC, where he developed many of his specialities.
Plastic surgery in Fort Lauderdale and the Miami area tends to be more common than in other areas, so ARC Plastic Surgery wanted to give something back to its customers. ARC also provides breast procedures, other body procedures (liposuction, abdominoplasty, brachioplasty, gluteoplasty, etc.), and blepharoplasty (eye lift). ARC provides this loyalty VIP program for anyone who would like to save money over time on their cosmetic surgery costs.
About ARC Plastic Surgery - Dr. White specializes in rhinoplasty, abdominoplasty, and blepharoplasty (eyelid lift) among other procedures. People looking to get a plastic surgery in South Florida will often find that ARC Plastic Surgery comes up at the top of most local listings. This is thanks to the popularity of the clinic and the high level of customer satisfaction.
For more information and to schedule a free consultation, call 305-501-2000 or visit http://www.arcplasticsurgeons.com.