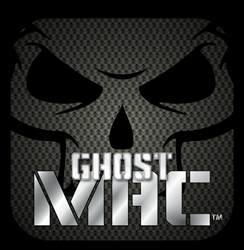 (PRWEB) February 25, 2014
Through various covert agencies, the government has the ability to read your emails, texts, phone logs, track your location and movements, snoop and collect information about you through smart phone apps, read g-chats and look at private photos (Poe, 2014).
Now you can protect your right to privacy with GhostMAC™.
Black Ops Apps™ is pleased to announce the release of GhostMAC™, a free app for Android® phones that protects user privacy by changing the Media Access Control (MAC) address every time the user logs onto the web, email or texts, therefore making it virtually impossible to track the location and movement of the device. GhostMAC™ automatically changes the device MAC address every time the user is logged on, and defeats the ability of others to illegally track the device location.
The White House claims that the Government has no interest in monitoring the activity of "ordinary" Americans. But most Americans have a hard time accepting this in light of current events. They question the truth of that statement for the simple fact that had private citizens not revealed what was really going on within the NSA in the first place; this illegal and unconstitutional tracking of citizens would still be going on in the dark shadows of government operations. And, equally important, the government is still illegally tracking, snooping and spying on you.
With the recent disclosure of unprecedented information gathering by the government, citizens need to be aware of their rights and what tools exist to help protect their privacy. GhostMAC ™ is the first step in the process of eliminating the fear of government overstepping the fourth amendment and tracking the movement and location of its citizens.
GhostMAC ™ is the first in a line of planned apps developed by Black Ops Apps ™ that are designed to protect the identity and rights of users.
Black Ops Apps ™ is a wholly owned subsidiary of Cropcircles Application Software. Cropcircles Application Software is a Florida based company with staff expertise in engineering, software development, physics, project management and law. The goal of Cropcircles is to provide quality applications to the mobile market that enrich the users experience.
Reference:
Representative Ted Poe, The day we fight back against NSA spying and big government's big secret, February 11, 2014, Foxnews.com