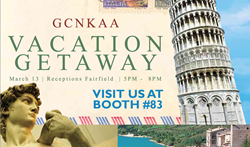 ResMan offers a simple-to-use SaaS based property management system and we are pleased to have them as a partner. We look forward to reinventing the status quo.
Plano, TX (PRWEB) March 04, 2014
ResMan®, a leader in cloud-based residential management software, will exhibit at the Greater Cincinnati Northern Kentucky Apartment Association's Annual Trade Show on March 13, 2014 at the Receptions Fairfield in Fairfield, Ohio. This trade show is open to the public and admission is free.
Conference goers are invited to visit with ResMan® executive team members, Andy Mitchell and Phil Rodgers at Booth #83 for a demonstration of the industry changing features ResMan® offers.
ResMan® brings a fresh approach to providing essential business modules and an intuitive software solution for both the operational and accounting processes. ResMan® competes with industry leading Property Management software companies, however unlike its competitors, ResMan® is browser agnostic, user-centric, and has an unsurpassed commitment to one-on-one customer service. When determining enhancement requests, ResMan takes the wants and needs of actual users into account and because of this many customers describe ResMan as a real partner. Michele McGinnis a Controller with Deerfield Management Co. stated, "ResMan has made us feel like we matter, because we do. The larger systems make you feel like you are just a number. "
"Everything we do is guided by a moral compass that ensures fairness, respect and an appreciation for the members the multifamily industry.We work day-in and day-out to provide tools that make a difference and allow customers to focus on what matters, their own customers. This is our first year at GCNKAA, and we're excited to bring our software in front of new eyes. We stand behind our product and are proud of what we create. ResMan doesn't just do multifamily... we ARE multifamily," said Elizabeth Francisco, COO.
About ResMan®
ResMan®, a cloud-based residential management software, provides the core solutions required for effective property management. Receivables, payables, maintenance, resident portal and financial reporting are all provided in one complete package for one price. Developed by over 50 tenured multifamily management professionals, ResMan® has evolved over the last 13 years from a desktop application to a progressive SaaS (Software as a Service) solution specifically designed for residential property managers and owners. ResMan® gives multifamily professionals and their associates the ability to make better, faster decisions and access information from virtually anywhere, anytime.
For information, visit http://www.resmancloud.com or call 855-ResMan 1 (855-737-6261).