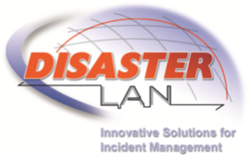 "BCG is proud to provide Halton with a comprehensive emergency management solution and has worked diligently to customize DLAN to meet the needs of our new Canadian users," says Gary Masterson, VP of Emergency Management solutions
Buffalo, NY (PRWEB) February 19, 2014
BCG (Buffalo Computer Graphics, Inc.) is pleased to provide the Regional Municipality of Halton an enterprise level DisasterLAN Incident Management System software solution.
Halton Region's DisasterLAN system is now accessible online to regional emergency preparedness partners, allowing real-time web-based tracking, communications, mapping, and reporting capabilities.
"BCG is proud to provide Halton with a comprehensive emergency management solution and has worked diligently to customize DLAN to meet the needs of our new Canadian users," says Gary Masterson, VP of Emergency Management solutions.
DisasterLAN is a web-based incident management system, designed for use in emergency operations centers to manage both planned events and disasters. It meets all Canadian and American IMS and ICS standards, ensuring a robust, internationally-compliant incident management solution. If you would like more information please contact Nancy Kensy at 716-822-8668. 
The Regional Municipality of Halton serves more than 500,000 residents in the City of Burlington, the Town of Halton Hills, the Town of Milton, and the Town of Oakville. Halton Region is committed to meeting the needs of its residents through the delivery of cost-effective, quality programs and services, including water and wastewater; Regional roads and planning; paramedic services; waste management; public health; social assistance; children's and seniors' services; housing services; heritage programs; emergency management and economic development.
Buffalo Computer Graphics is a global provider of incident management, GIS, mass notification, and maritime training simulation systems. BCG also provides custom engineering solutions for a variety of industries. The ability to provide COTS and custom-tailored solutions that integrate with client's existing infrastructure is what sets BCG apart from its competitors.