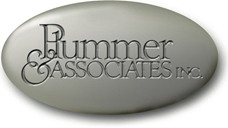 (PRWEB) February 25, 2014
Women Are Smashing The Glass Ceiling In The Retail Industry.
According to a recently completed study by Plummer & Associates, the Retail Executive Search Firm and Startup Consultant, women are breaking through the 'glass ceiling' by becoming CEOs in the retail industry at a greater pace than in all other industries listed on the Fortune 500. At the end of 2013, there were 8 female CEO's in the top 100 retailers (8/100 = 8%) as compared to 23 female CEOs in the Fortune 500 (23/500=4.6%). Plummer & Associates expects this trend to continue as more female executives are rising through the ranks in retail.
Plummer & Associates is a boutique executive search firm based in New Canaan, Connecticut that specializes in serving all direct-to-consumer businesses (bricks and mortar retail, e-commerce retail, m-commerce retail, retail services. food service, restaurant, hospitality, direct sales, and catalog retailing).
Plummer & Associates Executive Recruiter in Retail Industry is known for its 'business fit' and intellectual executive search processes in the recruitment of senior level team members who are successful in the short - and over the longer-term.
For more information, we recommend you visit our website: http://www.plummersearch.com and our blog: http://www.plummersearch.com/blog. Our telephone number is: 800-603-9981.
John Plummer
Plummer & Associates, Inc.
"Excellence in Executive Recruiting"
PO Box 607
New Canaan, CT 06840
1-800-603-9981
http://www.plummersearch.com