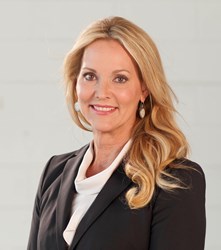 When women are empowered society wins. It is vital that we explore ways to come together to support UN Women in their amazing efforts to give power to voiceless women everywhere. Lori Blaker
Rochester Hills (PRWEB) February 19, 2014
Featuring a special collection of four short films, the series was produced in collaboration with UN Women and the Athena Film Festival. All of the short films were produced by talented female filmmakers examining the real issues faced by women in all corners of the world. This event is open to the public. Admission is ten dollars.
Lori Blaker, President/CEO of TTi Global is the founder and president of the newly formed Metro Detroit Chapter of the US National Committee for UN Women and states, "Our goal is to get the conversation started on the importance of women's leadership. It is our hope that women will come and be inspired by this event. Together we can help create awareness and advocate for the plight of women who have no voice."
The Metro Detroit Chapter of the US National Committee for UN Women was formed in November of 2013 with the goal of supporting women's empowerment both locally and internationally. Blaker encourages women to learn about these important issues that affect everyone saying, " When women are empowered society wins. It is vital that we explore ways to come together to support UN Women in their amazing efforts to give power to voiceless women everywhere."
About UN Women
In July 2010, the United Nations General Assembly created UN Women, the United Nations Entity for Gender Equality and the Empowerment of Women. The creation of UN Women came about as part of the UN reform agenda, bringing together resources and mandates for greater impact. It merges and builds on the important work of four previously distinct parts of the UN system, which focused exclusively on gender equality and women's empowerment issues.
About TTi Global
TTi Global provides staffing, learning, research and consulting solutions to industries across various sectors with automotive as a core focus. TTi Global oversees operations on five continents with offices spanning the globe, which include Australia, Brazil, Canada, Chile, China, India, Japan, Mexico, Peru, South Africa, Thailand, Venezuela, UK and most recently Afghanistan.
With a staff of over 2000 employees in international operations, they offer a wide range of services, tailor made to drive business goals, including business consulting, research, staffing, workforce development and learning solutions. TTi Global world headquarters are located in Rochester Hills, Michigan.