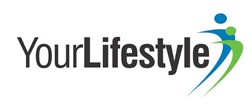 Your Lifestyle Products comment on the article as follows: "An intriguing article. The Pomegranate is certainly an inspirational fruit that can help with today's lifestyle challenges, whether these are technological or for nutrition and wellbeing."
Gatwick, Surrey (PRWEB UK) 17 February 2014
The power of the pomegranate extends to all sectors in the modern world. It is now the future of technological advancement since Stanford University have been inspired by the fruit to design batteries for modern day gadgets reports Times of India on 17th February 2014.
An electrode which is designed like a pomegranate, with silicon nanoparticles clustered like seeds in a tough carbon rind is meant to overcome current obstacles. According to associate professor, Yi Cui at Stanford University and the Department of Energy's SLAC National Accelerator Laboratory, "This design brings us closer to using silicon anodes in smaller, lighter and more powerful batteries"
Though Silicon anodes store up 10 times more charge, it swells and breaks during charging. As a result, Cui's team have tackled this problem after being inspired by the pomegranate. Lab results have shown that the pomegranate anodes work well when made in the thickness needed for commercial battery performance. To read more of the article, click here: http://timesofindia.indiatimes.com/tech/personal-tech/computing/Pomegranate-may-power-your-next-smartphones-battery/articleshow/30554656.cms?
Your Lifestyle Products comment on the article as follows: "An intriguing article. The Pomegranate is certainly an inspirational fruit that can help with today's lifestyle challenges, whether these are technological or for nutrition and wellbeing".
Pomy is a product formulated by Your Lifestyle Products Ltd, containing concentrated Pomegranate Seed Extract, with 50% Ellagic Acid.
Sometimes the everyday demands of our modern, fast-paced life can take its toll on our body. With various studies and articles demonstrating its nutritional benefits, many people are turning to the pomegranate. This mystical fruit has made countless appearances in ancient mythology and has many religious and cultural references throughout history.
Eating the ruby like seeds or drinking their juice is typically the more common way to consume the fruit. As with many foods, the inherent benefits are often only unlocked when vast quantities of the substance are consumed.
Pomy is available in convenient tablet form, which we recommend are taken twice daily.
For further details contact Your Lifestyle Products Ltd on 0208 619 0025 or email: csuk(at)yourlifestyle(dot)com.