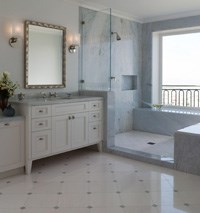 Brisbane, CA (PRWEB) February 17, 2014
Next month, Integrated Resources Group (IRG) owner Dilmohan Chadha will be going on a buying trip to Italy and South Africa. He leaves mid-March.
Chadha's purpose for this trip is to find new natural stone products to add to IRG's already extensive selection. In Italy, he will be looking for the beautiful white marble the country is known for. Then, in South Africa, Chadha will search for granites and new materials. At the end of the trip, Chadha hopes to have found new beautiful natural stones that IRG customers will like.
IRG sources the world for the most beautiful, unusual and exotic natural stones in existence. They often go on buying trips, such as Chadha's upcoming one, to continue to grow their selection of natural stone. After a successful buying, the newfound slabs will arrive at the IRG warehouse in approximately 45 to 60 days.
Integrated Resources Group is always looking to increase their selection of natural stone. That's how they can offer the largest in-stock natural stone selection in the area. IRG is committed to providing their customers with only high-quality products and superior stone. Not only do have the largest selection, but they also have the best. Designers, architects, contractors and fabricators -- and every homeowner -- can always count on IRG to have exactly what they need at the very best quality around.
About the Company:
Integrated Resources Group offers the largest selection of natural stone in the San Francisco Bay Area. The family-owned business started as a trading company in 1986 dealing in agricultural products, canned food, apparel and natural stone. With a growing reputation for its high-quality natural stone and excellent service, the company moved the business to Brisbane, where they now carry more than 250 types of stone. The company opened a second showroom and warehouse in Dublin to service East Bay customers. Its products include stone, exotics, glass tile, engineered stone, and more.
For information on the products and services of Integrated Resources Group, the Bay Area's marble and granite company, call 415-287-9844 or 831-484-9600 or visit http://www.marblecompany.com or come into either of their two locations.