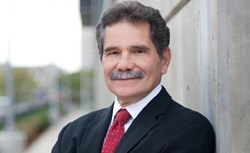 Obesity surgery is not a treatment of last resort.
Dallas, TX (PRWEB) February 17, 2014
The Lancet, a respected British medical journal, recently published an entire series dedicated to the benefits of bariatric surgery. As a Dallas-based bariatric surgeon, Dr. Dirk Rodriguez is excited about this report and the many claims it puts forth.
"This series definitely answers questions patients and their doctors have had for years about obesity surgery," said Dr. Rodriguez. "One of the significant statements of the series is that obesity surgery reverses organ damage caused by diabetes. This is so exciting, because it provides a final stamp of approval to what me and my obesity surgery colleagues have been saying for years. Obesity surgery works and it is safe."
The Lancet's series, published Feb. 2014, pointed out that current thoughts or rules that limit when an obese patient can have surgery are misguided.
"The rules imposed by insurance companies and even by some doctors are not based on science," said Dr. Rodriguez. "All they do is keep people who need help from getting the surgery they need and deserve."
The editor of the Lancet feels that surgery should not be a treatment of last resort. He summarizes his feelings on bariatric surgery as an effective treatment option with this statement:
"Bariatric surgery has substantial benefits in terms of weight loss, metabolic status and quality of life. It is safe and effective, and the future savings made through prevention of comorbid diseases could counterbalance its high cost. The surgery should, therefore, be available as an option to use when appropriate, and not only when all other options have been eliminated. Bariatric surgery offers a real opportunity for preventing comorbid diseases and complications of obesity. If it is only used as a final resort, this opportunity will be missed."
To read The Lancet's report, visit http://www.thelancet.com/journals/landia/article/PIIS2213-8587(14)70020-8/fulltext. For more information about Dr. Dirk Rodriguez and bariatric surgery, visit http://www.drdirkweightloss.com/.
About the Company:
Dr. Dirk Rodriguez is a passionate believer that lap band surgery, gastric sleeve and gastric bypass can give patients back their life and health. To get started, browse his website at http://www.drdirkweightloss.com for all the information needed to make informed decisions about bariatric surgery. Patients will find videos that make it simple to learn everything they need to know about weight-loss surgery, procedures and revisions. Patients can even register for no-cost weight loss seminars on the website.
The more patients know, the better they will understand what surgery will and will not do. There are lots of questions and even fears about surgery, and Rodriguez's website is the place where patients can replace fear with knowledge.