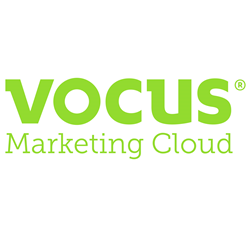 This eBook gives marketers insights from some of today's most savvy branding experts, empowering them to refine and improve their companies' brands. - Vocus Chief Marketing Officer You Mon Tsang
Beltsville, MD (PRWEB) February 18, 2014
Vocus, Inc. (NASDAQ: VOCS), a leading provider of cloud-based marketing and public relations software, today released "Branding Rules," an eBook that captures branding principles from 14 industry leaders, with illustrations by renowned cartoonist Hugh MacLeod of Gapingvoid.
Branding strategists from some of today's most well-known brands like The American Red Cross and charity: water, as well as industry leaders, including Laura Ries, Shel Israel, Scott Monty, C.C. Chapman and Chris Brogan, were all asked one question, "If you could impart only one piece of branding advice, what would it be?" The answers were as varied as the backgrounds of the people asked. Their advice sometimes included tactical measures; other times, it simply recommended a certain perspective toward branding itself or toward the people who receive the marketing message.
A sampling of the branding "rules" includes:

"The brand has to be rooted in your values and your corporate 'reason for being.'"
"It is not your product, service or logo, though those are important components, it is the need that the product serves coupled with the values you stand for."– American Red Cross' Vice President Selma Bouhl and Director of Brand Marketing Seth Spiro.
"To be successful at building a brand, you need to think as narrowly as possible. And you need to stay as narrowly focused as possible to keep that brand strong. Want to expand? Launch a new brand that's focused." – Ries & Ries President Laura Ries
"Inspiration is the most important part of your digital strategy."
"At charity: water, we devote resources (especially time and passionate energy) to creating content that win the hearts and minds of our supporters and turn them into enthusiastic advocates. We're constantly asking ourselves: How can we make our supporters feel inspired?" – charity: water Director, Digital Paull Young
"Make and keep commitments."
"My number one piece of advice on branding is 'make and keep commitments.' It's really the best brand advice for any human. Every time I run afoul of it, I fail." – Human Business Works CEO and President Chris Brogan
"This eBook gives marketers insights from some of today's most savvy branding experts, empowering them to refine and improve their companies' brands" said Vocus Chief Marketing Officer You Mon Tsang. "A brand is much larger than a logo or tagline. It's the customers' opinion of a company, and that makes branding a very nebulous concept for many people. Without a strong brand, all other marketing initiatives fall apart."
Marketers know that branding is their secret sauce. Although it can be difficult to define, it is a large component of marketing success. A brand is an accumulation of all the thinking, positioning, brainstorming and planning needed to create a relevant experience that connects with prospects and customers. "Branding Rules" defines branding success for marketers in succinct rules to follow every day, illustrated by interesting cartoons by Gapingvoid, a company made famous for its illustrations for TechCrunch, Cisco and Intel.
The "Branding Rules" eBook is available for free download here.
###
About Vocus
Vocus (NASDAQ: VOCS) provides leading cloud-based marketing and public relations software that enables companies to acquire and retain customers. The company offers products and services to help clients attract and engage prospects, capture and keep customers, and measure and improve marketing effectiveness. More than 16,000 annual subscription customers across a wide variety of industries use Vocus software. The company is headquartered in Beltsville, MD with offices in North America, Europe and Asia. For more information, visit http://www.vocus.com or call (800) 345-5572.
Forward-Looking Statement
This release contains "forward-looking" statements that are made pursuant to the Safe Harbor provision of the Private Securities Litigation Reform Act of 1995. These statements are predictive in nature, that depend upon or refer to future events or conditions or that include words such as "may," "will," "expects," "projects," "anticipates," "estimates," "believes," "intends," "plans," "should," "seeks," and similar expressions. This press release contains forward-looking statements relating to, among other things, Vocus' expectations and assumptions concerning future financial performance. Forward-looking statements involve known and unknown risks and uncertainties that may cause actual future results to differ materially from those projected or contemplated in the forward-looking statements. Forward-looking statements may be significantly impacted by certain risks and uncertainties described in Vocus' filings with the Securities and Exchange Commission.
The risks and uncertainties referred to above include, but are not limited to, risks associated with possible fluctuations in our operating results and rate of growth, our history of operating losses, risks associated with acquisitions, including our ability to successfully integrate acquired businesses, risks associated with our foreign operations, interruptions or delays in our service or our web hosting, our business model, breach of our security measures, the emerging market in which we operate, our relatively limited operating history, our ability to hire, retain, and motivate our employees and manage our growth, competition, our ability to continue to release and gain customer acceptance of new and improved versions of our service, successful customer deployment and utilization of our services, fluctuations in the number of shares outstanding, foreign currency exchange rates and interest rate.