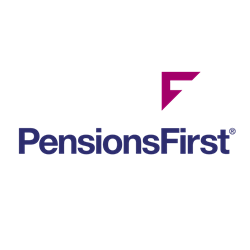 London (PRWEB UK) 20 February 2014
PensionsFirst has been named as one of The FinTech50 2014, a shortlist of fifty companies in Europe that are redefining financial services through technology. The 50 a collaborative project by TheCEOAgenda, ICON Corporate Finance, Hotwire, Silicon Valley Bank andFox Williams, is an annual exercise to track one of the fastest moving sectors in technology. This year's FinTech50 was announced as the finale to the first ever FinTechCity – three days of events held in London for technology CEOs, financial services, investors and acquirers.
The FinTech 50 2014 is selected by a panel of industry experts from across the financial services and technology industry. The panel convened at the end of 2013 to debate and select 50 companies in the sector across Europe that demonstrate the potential to become a game-changer in FinTech or the competitive staying power to continue being one.
'FinTech' – financial technology – is a tremendous growth sector in Europe, and it's not just the traditional players getting in on the act. Entrepreneurs and established companies from different backgrounds are using technology to transform financial services across the board: from consumer finance to payments to whole new verticals such as peer-to-peer lending and crowdfunding.
PensionsFirst was selected as part of The FinTech 50 2014 with PFaroe® their web-based platform for the risk management and reporting of pension plan assets, liabilities and risk.
PFaroe allows in depth analysis of assets, liabilities and risk on a consistent basis through multiple risk-lenses.
BENJAMIN, Reid, CEO of PensionsFirst, said:
"2013 was another outstanding year for PensionsFirst. We continued to see rapid and broad adoption of PFaroe® – highlighted by our expansion into the US market through a strategic alliance with Winklevoss Technologies. This year will continue to see geographic expansion in pensions and the launch of PFaroe for the insurance market.
"The increasing demand on managers of financial risk to demonstrate to their stakeholders that they understand their risks and are taking appropriate management actions is generating increasing opportunities for PensionsFirst. As risk managers demand more and more comprehensive and up to date information, PFaroe's multi-faceted, SaaS based risk analytics meet this demand head on. Following a highly successful 2013, we are forecasting another year of rapid growth in 2014."
Notes to editors
About PensionsFirst Analytics
PensionsFirst Analytics is a financial technology company that provides intuitive, user-friendly risk analytics and business intelligence solutions. Initially targeted towards the UK, where it is currently used by 157 pension plans with over £107 Billion of liabilities, PFaroe® is now also establishing a growing presence in the US. For more information please go to http://www.pensionsfirst.com.
About the FinTech50
The FinTech50 was founded in 2013 by Julie Lake and Nicky Cotter, a co-founder of ICON Corporate Finance, to recognise the pioneers across Europe who are changing the Financial Services landscape. Some of the companies on the list are early stage and others have already scaled globally. One thing they have in common is that they are all disrupting one of the world's largest industry sectors – financial services. In 2014, Julie and Nicky also launched FinTechCity London: three days of events for technology CEOs, leaders in financial services, acquirers and investors in the FinTech sector.