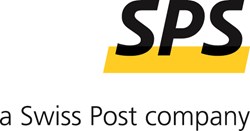 New York, New York (PRWEB) February 18, 2014
Swiss Post Solutions (SPS), a premier provider of business process outsourcing and digitization solutions, announced today that it has been named to the International Association of Outsourcing Professionals' (IAOP) Global Outsourcing 100 list for the second consecutive year.
The Global Outsourcing 100 list is an annual compilation of the world's best outsourcing service providers. Independently judged by the industry's top leaders, the list is an important resource to help organizations make informed decisions regarding outsourcing.
"Each year the competition to be named to The Global Outsourcing 100 and The World's Best Outsourcing Advisors lists continues to reach higher levels," said Jagdish Dalal, Chief Advisor, Thought Leadership, IAOP and Chairman of the judges' panel. "Given the strong competition, getting named to these lists is a great recognition and these companies should be proud of achieving excellence in the field."
CEO of Swiss Post Solutions, Frank Marthaler, stated, "It is a great honor to receive this prestigious distinction from the IAOP as a top global outsourcing provider. It further reinforces that the SPS strategic direction of putting clients first, delivering service excellence and driving innovation is imperative for providing world class outsourcing solutions."
In response to the company's commendation, SPS NA CEO, Dan Moscatiello, said, "We are honored to be recognized as an outsourcing leader by the IAOP for the second year in a row. Being a part of the Global Outsourcing 100 list is a reflection of SPS' commitment to innovation, service excellence, and the value we bring to each of our client relationships."
The official rankings, which are composed of the top 75 Leaders and top 25 Rising Stars, are expected to be released in June.
About Swiss Post Solutions
SPS is a leading provider of solutions for the outsourcing of strategic business processes and offers comprehensive services in document management. SPS' 6,500 employees serve business clients in the areas of insurance, banking, legal, telecommunications, manufacturing, media & entertainment, retail, energy supply and travel & transportation. Part of the Swiss Post group, SPS is headquartered in Zurich (Switzerland) with an active presence in all important international economic regions.
SPS North America offers a comprehensive suite of business process outsourcing solutions and document management services including the transformation of key business applications from paper to digital documents enabling improved workflow and driving enhanced efficiencies. In the field of outsourced office services, SPS North America provides mailroom management, managed print services, reprographic services, IT helpdesk support, Front of House and reception services. The company has offices in New York City (HQ), Los Angeles, San Francisco, Chicago, Washington DC and Toronto, and operates secure document processing centers in Long Island City and Toronto.
About IAOP
The International Association of Outsourcing Professionals® (IAOP®) is the global, standard-setting organization and advocate for the outsourcing profession. With more than 120,000 members and affiliates worldwide, IAOP helps companies increase their outsourcing success rate, improve their outsourcing ROI, and expand the opportunities for outsourcing across their businesses. To learn more, visit http://www.IAOP.org.
About The Global Outsourcing 100
The International Association of Outsourcing Professionals® (IAOP®) is in its eighth year of compiling its annual ranking of the world's best outsourcing service providers and advisors – The Global Outsourcing 100.
The Global Outsourcing 100 and its sub-lists are essential references for companies seeking new and expanded relationships with the best companies in the industry. The lists include companies from around the world that provide the full spectrum of outsourcing services — not just information technology and business process outsourcing, but also facility services, real estate and capital asset management, manufacturing and logistics. They include not only today's leaders, but tomorrow's rising stars.
Contact:
Janet Tarzia, V.P. Marketing & Communications
Swiss Post Solutions, Inc.
Tel: 212-204-0779
Kate Tulloch-Hammond, IAOP Manager, Media & Communications
International Association of Outsourcing Professionals
Tel: 845-452-0600, ext. 122