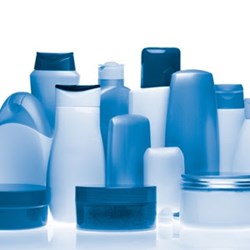 "Clear stickers are often overlooked when it comes to packaging solutions," said AnneMarie Campbell, Business Development Manager at Lightning Labels. "These labels can be a subtle, but innovative touch on products."
Denver, CO (PRWEB) February 18, 2014
Lightning Labels, leader in printing custom labels and stickers, is highlighting new ideas for the many uses of transparent sticker printing. See-through stickers are an incredibly versatile way to add some creativity to packaging. Custom clear stickers have many uses, and with a little bit of innovation, they can dress up packaging significantly.
"Clear stickers are often overlooked when it comes to packaging solutions," said AnneMarie Campbell, Business Development Manager at Lightning Labels. "These labels can be a subtle, but innovative touch on products. Most importantly, they supply vital information in an inconspicuous way."
Colored stickers can make an impact on the overall look of the product. However, one strength of using a clear sticker is that these labels can allow the item itself to shine. Lightning Labels suggests designers and decision-makers consider integrating see-through stickers into promotional packaging.
Clear Stickers Increase Visibility of Products:
Labeling with clear stickers allows items to be easily seen, allowing goods to promote themselves. See-through packaging also allows consumers to see what they're buying, which helps them make an informed decision. However, for some food products and other attractive goods, the appearance itself could be the main selling point. Candy is mouth-watering to look at, so why not make it the centerpiece of the packaging by using a clear bag and stickers? However, even when showcasing the product itself, including brand information is vital to ensure that consumers return to a specific item if they like it. Using a clear sticker is an unobtrusive way to add necessary information like company name and nutrition facts. It's there for people who want to look for it, but it doesn't take away from the main attraction.
Use Clear Vinyl Stickers to Make Durable Labels:
Sometimes highly durable clear vinyl stickers are needed to get the job done. Lightning Labels offers many different types of label and sticker materials. For instance, the clear Polypropylene BOPP material is extra durable, oil- and water-proof, making it perfect for bath and body and certain food items. This material is useful for any product that could be utilized in messy situations because it will retain its appearance over time. These stickers are also good for printing window decals. Because drivers need as much visibility as possible, window stickers should be printed on clear material. Giving out window stickers as a free gift is a great way to increase brand visibility.
Lightning Labels will offer 15 percent off new orders from February 17, 2014 through February 21, 2014, using promo code PRESDAY at checkout. Maximum discount is $1,000. Free ground shipping applies to orders placed online only and shipped within the U.S. and Canada. This offer is not valid on reorders and cannot be combined with any other offers or promotion. Visit Lightning Labels.com for more information or updated promotions.
About Lightning Labels:
Lightning Labels uses state-of-the-art printing technology to provide affordable, full-color custom labels and custom stickers of all shapes and sizes, and now offers a full line of custom packaging products. From small orders for individuals, to the bulk needs of big businesses, Lightning Labels is equipped to handle and fulfill sticker, label and product packaging projects of all types. Best of all, like the name implies, Lightning Labels provides a quick turnaround to every customers' labeling and product packaging needs. Uses for Lightning Labels' custom product labels and custom stickers include food packaging and organic food labels, wine and beverage labels, bath and body labels, and nutraceutical products, such as vitamins, essentials oils, and herbal remedies, as well as event stickers, adhesive window stickers and more. Lightning Labels strongly supports the development of environmentally friendly printing materials and carries EarthFirst PLA, a new kind of green label material made from corn instead of petroleum. While operating as a high-tech printer, Lighting Labels prides itself on its personalized customer service. Lightning Labels provides one stop shopping for all of your label and product packaging needs. For more information and to place orders online, visit LightningLabels.com. For the latest in packaging news and labeling promotional offers, find Lightning Labels on Pinterest, Twitter (@LightningLabels), Facebook, Google+ and LinkedIn.