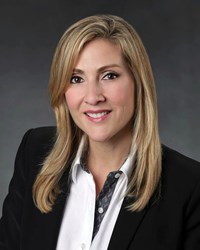 (PRWEB) February 18, 2014
Cherry Bekaert LLP ("the Firm") is pleased to announce Carol Surowiec has joined the Firm as Tax Partner in the South Florida practice.
Previously managing director of tax and shareholder at a top ten national accounting firm, Carol has significant experience in developing tax-efficient strategies and providing compliance guidance for partnerships, S corporations, closely-held entities and individuals. Carol will serve multinational companies in the real estate, construction, manufacturing and distribution industries.
With over 25 years of public accounting experience, Carol's expertise includes federal, state and local tax, pass-thru entities, corporations and individuals. In addition, her significant experience includes advising clients on strategies to minimize their tax exposure.
A graduate of Florida State University, Carol received a Bachelor of Science in Accounting. As a licensed Certified Public Accountant in Florida, she is an active member of the Florida Institute of Certified Public Accountants (FICPA) and American Institute of Certified Public Accountants (AICPA) organizations.
Within the community, Carol is a board member of Big Brothers Big Sisters of Greater Miami and is the past president and current board member of the Women's Committee of Big Brothers Big Sisters of Greater Miami. Carol is a trustee member of the Greater Miami Chamber of Commerce and has also served as treasurer of the Women's Chamber of Commerce of Miami-Dade County.
---
About Cherry Bekaert LLP
As a nationally recognized, growth-oriented firm, Cherry Bekaert has the resources to take your business as far as you want to go. The Firm's industry specialists already know your marketplace, so they can help you make the most of emerging opportunities while minimizing compliance headaches. With their down-to-earth style and wealth of practical advice, you will find Cherry Bekaert an indispensable part of your team.
Ranked among the largest accounting firms in the country, Cherry Bekaert specializes in offering solutions that impact their clients' ability to grow. For more than 65 years, global corporations, private businesses, government entities, nonprofits, emerging firms and successful individuals have relied on Cherry Bekaert to guide them forward as their growth advisor. | cbh.com