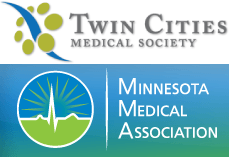 We had spent many years trying to find specialized disability coverage. My Disability Plans worked very hard on our behalf and obtained the necessary coverage at a reasonable cost. Thanks. - George Lohmer, CFO Minnesota Medical Association
St Louis Park, Minnesota (PRWEB) February 27, 2014
The Minnesota Medical Association and the Twin Cities Medical Society are pleased to announce a new financial resource through MyDisabilityPlans, LLC as a preferred vendor of choice for physicians.
MyDisabilityPlans is not looking to simply leave clients with a quote, but rather, a plan when tragedy strikes. They pride themselves on being a trusted ally when clients seek to protect their income by purchasing the most comprehensive disability coverage from their professional experts.
As a physician, they know every patient who visits expects them to be able to perform at their highest level. Performing in such a way requires them to be at the peak in both their physical and mental health.
The occupation also requires them to be at their very best for extended periods of time. This is coupled with their responsibility to retain the acute cognitive ability to recall specific information, interpret symptoms and lab results, along with being able to perform complex medical procedures in order to treat patients. On top of all of that, they must add in the stress of making life and death decisions. It's not hard to understand how important their unique abilities are to practicing medicine.
Doctors already know that they are in a position in which they need high quality disability insurance. What they are unsure about is if they are getting the right one. MyDisabilityPlans relieves some of that stress by making sure each client's unique needs are being met.
Partners of MyDisabilityPlans, LLC will walk through a process of 'diagnosis and prescription' they call the 7 Steps to Disability Planning Success™. Their experts will show and explain the plans presented to the clients so that when tragedy strikes, they aren't left with a quote, but a plan they can understand.