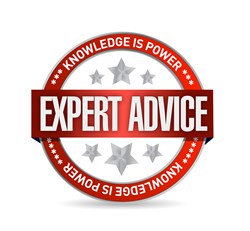 GetUWired and its Infusionsoft Certified Consultants help clients all over the globe maximize the power of their Infusionsoft software.
(PRWEB) February 17, 2014
GetUWired's team of Infusionsoft experts helps businesses learn and harness the power of their Infusionsoft accounts. From expert training by Infusionsoft Certified Consultants to implementation, project creation and more, GetUWired now offers its clients everything they need to fully realize the possibilities of Infusionsoft.
Infusionsoft Certified Consultants help Infusionsoft users get the most out of their programs
GetUWired's team of Infusionsoft Certified Consultants helps clients master their Infusionsoft program with training, consultation, setup, implementation and more. Infusionsoft Certified Consultants know all the ins and outs of Infusionsoft's powerful program. GetUWired's consultants help business owners large and small achieve their marketing goals.
GetUWired offers half-price Infusionsoft training
There are limitless possibilities with Infusionsoft, but clients need training to truly maximize the software's potential. GetUWired offers four hours of Infusionsoft training for just $997 – that's half the price that Infusionsoft charges!
GetUWired's friendly Infusionsoft Certified Consultants train people all over the world on how to use their Infusionsoft accounts to their fullest potential. These consultants pride themselves on being able to interact with their clients and teach them in the ways that they learn best.
Training is conducted via online meetings in which the consultant shares his or her screen and can show the client exactly how to work the system before their very eyes.
Strategic consultation points Infusionsoft users in the right direction
GetUWired is lucky to employ some truly innovative industry thought leaders. Its clients tap into their years of experience in the business trenches to fine-tune their clients' marketing strategies. GetUWired's senior staff members and Infusionsoft Certified Consultants regularly provide coaching sessions to make sure their clients' email marketing campaigns are designed to captivate users and create conversions.
When a little help isn't enough, a Chief Web Officer is the answer
GetUWired's Chief Web Officer service is an all-inclusive, full-spectrum Internet marketing package. This program takes the client's existing internet marketing processes and improves them for maximum results! The Chief Web Officer experience includes Infusionsoft website automation, SEO optimization and content marketing, internet marketing consulting, website development and implementation, and much more.
About GetUWired
GetUWired is a full-service internet marketing company located in scenic Dahlonega, Ga. Every day, GetUWired helps businesses large and small maximize their profits and drive more customers through their doors. To get started with one of GetUWired's fabulous services, visit http://www.getuwired.us or call 877-236-9094.