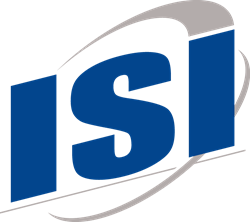 We are excited to offer collaboration reporting and recording solutions for Microsoft Lync.
Schaumburg, Il (PRWEB) February 18, 2014
ISI Telemanagement Solutions, Inc., a leading provider of telecom management solutions to thousands of organizations around the world who seek to control telecom costs, improve network management and monitoring, and increase productivity and revenues, has announced it will sponsor the 2014 Microsoft Lync Conference in Las Vegas.
This year's Microsoft Lync Conference is shaping up to be an epic event. With speakers drawn from the Product Engineering, Customer Deployment, Partner, and MVP communities, the content at Lync Conference 2014 is designed to help attendees get the most out of Lync.
Since ISI and Verba have recently launched an integrated collaboration solution capable of recording and reporting on the entire stack of Lync unified communications – including voice, video, IM, and screen capture – this year's show will provide a valuable opportunity to share these solutions with the Microsoft community.
Specifically for the show, ISI will be discussing the ability to increase employee productivity, ensure compliance, and better manage all levels of unified communications.
"We are excited to offer collaboration reporting and recording solutions for Microsoft Lync," said Mark McNeill, Vice President of Partner Sales and Development at ISI. "This provides customers the flexibility to choose a solution that meets their specialized communication and collaboration needs."
For more information on ISI's solutions, please visit us at http://www.isi-info.com.
ISI's Solutions portfolio brings together time-proven technologies for the management of unified communications through wireless and landline Call Accounting & Reporting, Telecom Audit & Optimization, Collaboration Recording (Voice, Video, Instant Message, Screen Capture), Invoice & Inventory Management, and Wireless Management. ISI's facilities, processes, and data security comply with ISO 9001:2008, SSAE 16, HIPAA, Safe Harbor and other important standards.