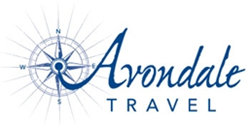 'If you can think it, we can do it.' - Leigh Elizabeth Bryan, Avondale Travel president.
Jacksonville, FL (PRWEB) February 18, 2014
With so many travel-booking websites, many people search only to find the best deals, and overlook the quality of activities and the memories a trip can offer. This is why travel agencies like Avondale Travel still exist – even in the digital and mobile era – for travelers looking for a vacation of a lifetime.
The mantra at Avondale Travel is simple: "If you can think it, we can do it." Avondale Travel has the ability to turn an ordinary vacation into an extraordinary experience.
"From arranging a private tour of the Vatican to getting tickets to Paris Fashion Week to booking a room at the not-yet-opened Four Seasons Orlando hotel," says Avondale Travel president Leigh Elizabeth Bryan, "the possibilities are endless with the right travel consultant."
With spring and summer right around the corner, most vacations during these seasons are family-oriented. Avondale Travel sees an uptick in families wanting to go places with a lot of fun activities that the kids and parents can both enjoy.
"Beaver Creek and Vail are always popular destinations for families during spring break, as well as Hawaii and the Bahamas," says Bryan. "Whether it's skiing and snowboarding lessons or surfing lessons, there are always exciting things to do at those destinations."
Unlike booking a trip on the Internet, it's a one-stop shop with travel agencies like Avondale Travel. Bryan and her team of travel agents plan the trip in its entirety, from the plane tickets to the snorkel excursions. By creating a relationship and gaining intimate knowledge of clients, Bryan's team customizes every detail of each vacation for the family's specific interests, catering to each family member's unique needs; no two vacations are alike.
Lou Black originally founded Avondale Travel, a Valerie Wilson travel affiliate, in Jacksonville, Fla., in 1974. The company is now getting a facelift thanks to current president – and Black's daughter – Leigh Elizabeth Bryan. Avondale Travel was one of the country's most respected travel agencies in the 1970s and '80s with 48 locations and $60 million in annual revenue before Black sold the business to USTravel Systems in 1988. Black continued to operate Orange Park Travel as one location in Orange Park, Fla. Bryan grew up in the family business, took ownership of the agency in 2013 and restored the Avondale Travel name. In February 2014, Avondale Travel opened a second Avondale Travel office near its original location on St. Johns Avenue in Avondale.
###
For additional information, interview and image requests, contact Axia Public Relations at 888-PR-FIRM-8, ext. 311 or 700.