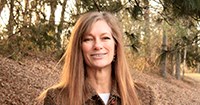 Richmond, VA (PRWEB) February 17, 2014
Timmons Group's Infrastructure Division announced today that Martha Morecock Eddy has joined their firm as the founding leader for their Intelligent Transportation Systems (ITS) practice. ITS integrates advanced communications and other technologies into the surface transportation network as a means of reducing congestion, enhancing safety, and reducing environmental impact through efficient transportation operations. Martha brings over 25 years of ITS and transportation operations expertise into communities in order to achieve safety and efficiency for travelers.
Paul Trapp, Director of Infrastructure Services at Timmons Group shared his thoughts on Martha joining the team, "Her extensive experience implementing ITS practices worldwide, and knowledge of applied ITS to make travel smarter, faster, safer and more convenient, make her a valuable asset to our team. We look forward to having Martha expand our transportation services and help us integrate them with our strong geospatial technology capabilities in order to benefit our clients."
Prior to joining Timmons Group, Martha, a native of Virginia, worked in Australia and New Zealand to establish ITS consultancy services for international firms. Martha brings practical knowledge of US and worldwide intelligent transportation systems since the early years of the ITS industry. Her robust expertise includes research, planning, design, deployment, evaluation, systems engineering, requirements development, testing, operations, and program management responsibilities. She is a graduate of Virginia Tech with a Bachelor's degree in Science, Industrial and Systems Engineering.
About Timmons Group
Timmons Group is a multi-disciplined engineering and technology firm recognized for over twenty years as one of Engineering News Record's (ENR) Top 500 Design Firms in the country. The firm provides economic development, civil engineering, environmental, GIS/geospatial technology, landscape architecture and surveying services to a diverse client base. For more information, visit http://www.timmons.com.