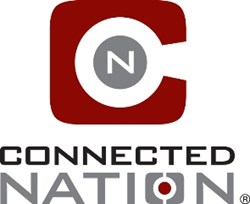 We are proud of our contributions to the National Broadband Map and how it is helping shape the efforts to expand broadband across the nation.
Washington, DC (PRWEB) February 17, 2014
Today marks the 3-year anniversary of the unveiling of the National Broadband Map (NBM), the literal roadmap guiding broadband expansion efforts across the nation. National non-profit Connected Nation is the largest single data contributor to the map, which is maintained by the National Telecommunications and Information Administration and Federal Communications Commission.
While Connected Nation's mapping efforts were facilitated through the State Broadband Initiative program, which ends this year, the NBM will continue to guide broadband expansion efforts such as President Obama's ConnectED initiative to connect the nation's schools to high-speed Internet. The Map is also being utilized to help determine where subsidies for rural broadband expansion will be targeted through the Connect America Fund and for Connected Nation's Connected Community Engagement Program.
Through those programs, the Map is being used to:

Target $4 billion in Connect America Fund subsidies.
Gather school and library connectivity data that supports the ConnectED initiative.
Get localized information on broadband availability that is used to support Connected Nation's 166 community teams across the nation in developing local technology action plans by:
o visualizing broadband coverage areas.
o analyzing types of existing coverage.
o locating broadband providers in their area.
o evaluating the impact of proposed broadband projects.
o tracking broadband growth.
o analyzing barriers to broadband adoption.
Connected Nation's contribution to the National Broadband Map entail 36.9% of the US landmass and 27.6 million households through eight rounds of mapping data submitted to the NTIA every six months since spring 2010.
"We are proud of our contributions to the National Broadband Map and how it is helping shape the efforts to expand broadband across the nation," said Connected Nation President and COO Tom Ferree. "As we continue our mission to bring the empowering technology of high-speed Internet to every corner of this nation, we know that the Map will continue to be a vital resource."
About Connected Nation: Connected Nation is a leading technology organization committed to bringing affordable high-speed Internet and broadband-enabled resources to all Americans. Connected Nation effectively raises the awareness of the value of broadband and related technologies by developing coalitions of influencers and enablers for improving technology access, adoption, and use. Connected Nation works with consumers, community leaders, states, and technology providers and foundations, including the Bill & Melinda Gates Foundation, to develop and implement technology expansion programs with core competencies centered on a mission to improve digital inclusion for people and places previously underserved or overlooked. For more information, please visit: http://www.connectednation.org.
Follow Connected Nation on Facebook and Twitter