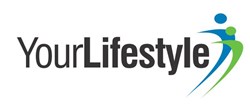 Your Lifestyle Products Ltd has formulated topical gels, Xtraflex Day gel and Xtraflex Night gel.
Gatwick, Surrey (PRWEB UK) 17 February 2014
Cooler temperatures do not help with those suffering from joint pain. A survey has revealed that knees are the most affected by the cold weather, reports Times of India on 5th February 2014. According to a city based knee surgeon, the changes in air pressure play a prominent role in arthritic joint pain. In addition, blood circulation is reduced because of the lack of exercise, which results in body ache and stiffer joints.
A fitness advisor has warned that the cooler months make it harder for people to manage arthritis symptoms. Despite exercise being a solution to relieving joint and muscle inflammation and stiffness, people are often reluctant to go out in the colder weather. However, people can exercise in the office by sitting and standing in a chair through a slow, controlled movement. It is advised that people should exercise for at least 20 to 30 minutes every day. To read more of the article, click here: http://articles.timesofindia.indiatimes.com/2014-02-05/health/47005962_1_vitamin-d-joints-pain.
Your Lifestyle Products comment on the importance of exercise: "Exercise is vital for overall wellbeing, without it not only will it affect the individual's mood but also physical health. It is understandable that joint pain can stop people from getting up and moving, which is why it is important to make some lifestyle changes."
Your Lifestyle Products Ltd has formulated topical gels, Xtraflex Day gel and Xtraflex Night gel. Xtraflex Day gel contains Glucosamine Sulphate and a supporting blend of natural herbs including Devils Claw, Ginger, Juniper and Rosemary. Slightly different to the day gel, Xtraflex Night gel contains Glucosamine Sulphate, Chondroitin Sulphate and MSM together with natural ingredients such as Eucalyptus and Peppermint Oils.
For further details contact Your Lifestyle Products Ltd on 0208 619 0025 or email: csuk(at)yourlifestyle(dot)com.