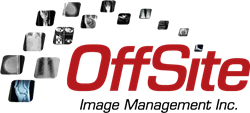 'Everyone has a PACS system, everyone burns CDs, and complains about accessibility problems,' says Lasha Dalakishvili, president of Offsite Image Management. 'Now there are no more complaints ...'
Amite City, Louisiana (PRWEB) February 20, 2014
Hood Memorial Hospital knows that not moving forward toward standards for Meaningful Use means lower reimbursements, loss of competitive edge and ultimately, closed doors. Offsite Image Management knows that there are serious pain points associated with Meaningful Use for critical access and rural hospitals, especially in radiology – where many patient diagnosis stem from. Solving these pain points for rural hospitals like Hood Memorial means seamless access to patient images, and the ability to share patient data with physicians anywhere, anytime, through a new Virtual CD solution from Offsite.
"Everyone has a PACS system, everyone burns CDs, and complains about accessibility problems. With Virtual CD, increased physician collaboration, patient satisfaction and a more positive patient care outcome than would have previously been achieved," says Lasha Dalakishvili, president of Offsite Image Management. "Now there are no more complaints, and hospitals are closer to allowing patients to be more mobile with their own data. We're laying the necessary and critical foundations for enabling hospitals to meet Meaningful Use."
John Neal, CEO, Hood Memorial Hospital, explains how the decision to get ahead of Health Information Exchange demands started two years ago with a total upgrade to Hood's overall system. This included moving to Electronic Health Records and away from paper, as well as a total fiberoptics upgrade to increase the hospital's bandwidth and speed. Hood also became a partner in the new Louisiana Health Information Exchange, an initiative for networking and sharing patient data statewide.
These enhancements mean Hood Memorial Hospital is in the top five percent of area rural hospitals in terms of data capabilities and being equipped to meet EHR standards. "We knew with all the changes coming to healthcare, that it could reach a point where hospitals may not be able to afford to meet the target points if finances are reduced or operations are reduced. This could really complicate matters when they need to complete their EHR transition. We wanted to be ready," says Neal.
"As we took these steps, we found that the old method for putting radiology images on a CD meant we had problems sending them to other physicians who couldn't open them, and patients couldn't control their data," says Neal. "That's when we found Offsite Image Management's solution in both image archiving and in a Virtual CD product."
For the past several years, Offsite Image Management, a data sharing and recovery company for rural hospitals, has been solving the problems associated with sharing and storing patient images on traditional CDs. These include the cumbersome and expensive process of burning the CDs on special equipment, as well as requiring a technician to carry out the task. Once images are burned and sent via mail to recipients, they are often unreadable both to the patient and the physician, due to problems with compatibility and software used on different machines. Ultimately, the hospital's efficiency and level of patient care were affected – thus the creation of Offsite's Virtual CD and vendor neutral archiving solutions.
Through data archiving and the virtual CD, Neal says Hood is now archiving their patient images through Offsite via the cloud. This means patient images and data are web-based and available with a secure URL and login, so that other hospitals can access the secure information and get full imaging literally at the touch of a button. There's no paper trail and no problematic CDs to maintain, which can also present serious HIPAA Security violations.
For Hood, the process also meant they could turn more attention from their radiology technician to caring for patients and reading images – and there would be less time involved with the process of sharing and storing images.
"Our in-house radiologist can actually view and assess patient images from anywhere he has access to a Wifi connection. He doesn't have to stay in the radiology office all the time, so he has more of an opportunity to move through patient images. He can always come back in when necessary for more intense image reading, and down the road as we move further into the process, we'll have the ability to give patients easy access to their image records when necessary," says Neal.
From a cost perspective, Neal also notes that Hood has seen increased efficiencies and more streamlined service, especially since the Offsite vendor-neutral archiving and virtual CD products work well across multiple computers and computer systems. When a physician sends images to another physician, there's no worry about being able to view the images as soon as they arrive. "This has certainly helped us as a LHIE hub, and allowed us to be ready for the future," adds Neal.
Like any technology upgrade to a rural hospital, service and follow-through are critically important as the process unfolds. Neal notes that the service from Offsite was "unbelievably personal."
"You can send an email to Offsite and request info, or make a call, and it's returned quickly. Problems are answered quickly. The whole personality of their team is professional, and that's comforting. They truly do what they say they'll do to help you move forward," he adds.
To date, Hood has archived more than 4,000 patient exams in the cloud with Offsite Image Management. They have utilized virtual CD for nearly 40 patients, which include multiple exams per patient. "With these solutions, there's no reason a rural hospital can't provide the same level of technology and service as a major metropolis," says Neal.
For critical technology, more rural hospitals are turning to OffSite Image Management, Inc., for their radiological data storage and data sharing needs. With 58 million images archived, Offsite is a national leader in vendor neutral image archiving, DICOM and Virtual CD solutions. Contact Offsite Image Management today at http://www.offsiteimagemgt.com or call 866-381-2200.
Hood Memorial Hospital, Amite City, La., is a Critical Access Hospital that exists to provide premium quality health care services including outpatient services, general surgery, and diagnostic services to residents and visitors of the tri-parish area of Tangipahoa, St. Helena, and Washington, La. Learn more at: http://hoodmemorial.com/.