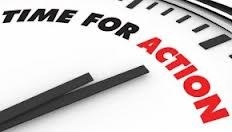 More than 41 million Americans belong to health clubs.
Corpus Christi, TX (PRWEB) February 19, 2014
Ironwood Finance (http://www.ironwoodfinance.com), providers of unsecured, short-term capital financing for small businesses, is advising fitness center owners to start 2014 with a capital investment to boost membership and ensure future profits. Ironwood Finance has a new lending program that offers gym owners access to unsecured working capital against future memberships to facilitate business expansion.
According to Franchise Help, the fitness center industry continues to see tremendous growth. At the turn of the century there were 16,938 fitness clubs in the United States, but by January 2008 that number had grown to 29,636. More than 41 million Americans belong to a health club, and about half belong to commercial clubs and one quarter belong to country clubs, corporate clubs and spas (the rest belong to non-profit clubs). Of that number, 16 million attended health clubs more than 100 days each year.
While demand for health clubs increases, the competition increases as well. During the recession, people were opting to take up jogging or other free forms of exercise, or seek out non-profit alternatives like the YMCA. The demographics for health clubs have been changing as well. In the past, club membership was concentrated in the 18 to 34 years age group. Today, membership is rapidly increasing among those over 50, as well as younger members in their teens. To appeal to these new members, smart health club owners are upgrading their equipment and adding new health maintenance services to measure blood pressure, bone density, and blood sugar.
"The fitness industry continues to boom, but club owners are hard-pressed to find the capital they need to upgrade their facilities and fund marketing programs to attract new members," said Kevin Donahue, founder and CEO of Ironwood Finance. "With our new unsecured capital program, we are offering health club entrepreneurs a chance to expand their business by banking on future membership sales. We also have the expertise to advise them on where to expand, and where their capital might do the most good."
Donahue adds that the health club business is seasonal, and the first quarter is typically the time that people make New Year's resolutions and strive to overcome the winter doldrums with new workout regimen. A number of Ironwood Financial's health club clients choose this time of year to capitalize to achieve revenue goals for the coming year.
About Ironwood Finance
Based in Corpus Christi, Texas, Ironwood Finance helps small business grow by offering working capital when they need it. Loans are approved based on cash flow, not credit history, and Ironwood Finance boasts a 90-percent loan approval record. Loans of up to $500,000 are available for up to 18 months to help with equipment leasing, working capital, or other aspects of business operations.
For more information, please visit http://www.ironwoodfinance.com.