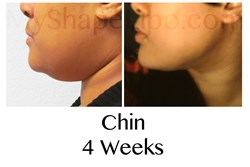 We've been looking for ways to give back to the community we live in.
Las Vegas, NV (PRWEB) February 19, 2014
MyShape Lipo has gone above and beyond what was expected and donated a full area of liposuction combined with an 8 treatment package on their non-surgical skin tightening machine the Venus Legacy. The total value is $4500 of cosmetic services. The PTA at The Henderson International School hosted an entertaining night with food, drinks and live violinists, culminated with a silent auction.
Many local businesses also donated packages to be auctioned off for the benefit of the school. The funds will be used for activities that include: "Back to school BBQ", "Free popsicle Friday", "Trunk or Treat", "Teacher appreciation luncheons", "Donuts with Dads", "Muffins with Moms", and all the school dances.
"We've been looking for ways to give back to the community we live in and this seemed like a great way to enhance the experience of the local schools," says Trevor Schmidt PA-C the Liposuction Specialist and owner of MyShape Lipo. "My wife and I take pleasure in seeing the children laugh and play. The activities this will fund, brings many smiles."
Without these additional funds, many of the after school programs would not be possible. Due to budget cuts, these programs are no longer funded by the school. The PTA has been working diligently to keep these fun activities for the benefit of their children.
"We've been planning this for almost 4 months now," says Stephanie Ferrer one of the organizers of the event. "This has been a huge success with the generosity of local business owners like Trevor Schmidt of MyShape Lipo."
The night appeared to be very successful with over 150 people in attendance at the Southern Hills Country Club. There were over 100 items up for auction varying from signed sports memorabilia to Ritz Carlton Hawaii vacations. The Club catered a delectable buffet with a pasta bar and prime rib station. Wine was donated by a local winery. By the end of the night nearly $20,000 dollars was raised through this event.
About MyShape Lipo:
As specialists in Liposuction and Fat Transfer, the team at MyShape Lipo have the experience of over 15,000 liposuction procedures. Nearly 70% of their patients fly in the Las Vegas area to take advantage of their affordable rates and extensive experience. They offer a complimentary "Body Shape Analysis," for those interested in permanently changing their body contours. Call 702-818-5476 or visit them online at http://www.myshapelipo.com.