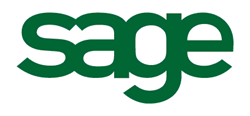 Laguna Hills, CA (PRWEB) February 19, 2014
Altec Products, Inc., announced today their Silver Sponsorship of the Third Party Advantage Conference (TPAC) being held at the River Rock Hotel and Casino in Richmond, BC, Canada on February 23 – 26, 2014. TPAC is an annual event that draws software developers from around the globe to showcase their latest solutions that integrate with Sage 300 ERP (formerly AccPac). Partners in attendance have the opportunity to network for three days with their peers, Sage executives and third party developers and gain business and product knowledge in a relaxed atmosphere with good food, close fellowship and grand entertainment.
This event brings out vendors who represent cutting-edge Sage 300 ERP integrated solutions and is designed so that partners can recommend integrated solutions to their customers which solve critical business challenges using the power of their Sage ERP software. Sage ERP Document Management by Altec interfaces with the business systems to bring control to existing workflow and effectively eliminate the need to file documents. This scalable solution provides seamless capabilities to electronically capture documents and automate business processes throughout the enterprise, within any department and any process.
Kevin Dudevoir, Director of Sales at Altec, states, "We are thrilled with the document management momentum we have seen this last year within the Sage channel. With consistent educational webinars and product demos, the channel has confidently included document management in their offering to their clients, and with record sales success." He adds, "Partners realize that all businesses want to increase productivity and drive down expenses. It's just a matter of 'What department do we start with and how soon can we get started?'"
Altec, as a Sponsor of the event, is proud to have Executive Vice President Bill Brown present their partner session on February 24th called "Sage 300 ERP Document Management - Drive Your Client to a Paperless Destination." By showcasing entry-level, affordable applications to complete enterprise-wide solutions streamlining HR, Accounting, contract management and more, Brown will describe the added value and attractive revenue sharing opportunities available to partners within their customer base of Altec's solution.
Altec will also share new customer-driven applications for the Smart Form Toolkit which provides the ability to configure electronic forms. Smart Forms are easy to use and can extend to all areas of the business. These customizable windows can be used to create, index and retrieve documents as well as structure business processes.
Merri Jo Cleair, Sage 300 ERP Document Management Product Manager at Altec, states, "Our clients continue to find new ways to use Smart Forms to simplify their processes from the creation of check requests and expense reports to the simplification of credit card reconciliation and customer onboarding." She adds, "This module gives the Sage market the flexibility to easily customize and automate their unique business processes throughout the entire organization."
Look for Altec at Booth #11 in the TPAC Exhibit Centre and ask about the upcoming Mobility release by which documents can be accessed and approvals can be activated anywhere and anytime.
Break Out Session by Altec:
February 24: 9:10 am – 10 am Whistler Ballroom B
Topic: Sage 300 ERP Document Management by Altec – Drive Your Client to a Paperless Destination!
About Altec
Altec is a leading provider of Integrated Document Management (IDM) solutions to mid-market companies. For more than twenty five years, Altec has provided a wide range of accounting-centric paper to paperless solutions including its flagship product, doc-link™, which enables companies to capture, archive, workflow and route structured and unstructured documents to customers, employees and vendors. Altec's comprehensive solutions include IDM, output management, MICR check disbursement and paper documents that serve more than 13,000 customers worldwide. Altec enjoys strong, collaborative partnerships with ERP solution providers such as Sage Software and to provide the most comprehensive, integrated enterprise document management solution. Altec delivers its IDM solutions through a global network of authorized partners in more than 60 countries throughout the Americas, EMEA and Asia Pacific. Visit Altec at http://www.altec-inc.com, or call April Blankenship at 1-800-997-9921.