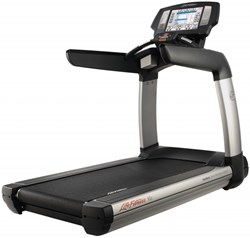 80% of Business Chose to Lease
Corpus Christi, Texas (PRWEB) February 19, 2014
Ironwood Finance (http://www.ironwoodfinance.com), providers of unsecured, short-term capital financing for small businesses, today announced a new equipment leasing program in time for tax season. It's specifically designed for gyms, fitness centers and health club owners who have limited working capital, wishing to reduce cash flow strain and for those interested in taking advantage of tax savings for 2014.
"Since the tax season is around the corner, we want to ensure that our clients are informed about the tax advantages of leasing equipment," stated Kevin Donahue, founder and CEO of Ironwood Finance. "In many cases, lease payments can be deducted as business expenses on tax returns, reducing the net cost of borrowers equipment lease."
The new leasing program allows owners of gym, health and fitness clubs to obtain fitness equipment on a rental basis, avoiding the need to invest capital in expensive fitness equipment. In recent years, leasing fitness equipment has been gaining a lot of popularity among small business owners, and according to the Equipment Lease and Finance Association (ELFA), 80% of American business chose to lease more than 35% of their equipment. Leasing equipment offers a competitive edge by conserving credit and capital, and it helps to better manage cash flow and operating expenses. In addition to conserving working capital, it also presents businesses owners with several tax advantages, allowing lease payments to be fully deductible so they don't have to depreciate the payment.
"The main benefit of our equipment leasing program is that it allows borrowers to save their working capital, added Kevin Donahue. "They don't have to spend a large sum on an equipment purchase, allowing them to save money for business expenses such as acquiring inventory, paying utilities and compensating employees."
Ironwood Finance has the ability to tailor the type of equipment leasing program to meet the unique needs of a gym, fitness center or health club. Its leasing program includes shorter and longer terms, dollar buy-out lease where borrowers "buy" their equipment for just a $1 at the end of the lease, a true tax lease (the best option for equipment that is subject to rapid improvement and advancements), and seasonal payments that are adjusted to accommodate cash flow seasonality.
About Ironwood Finance
Based in Corpus Christi, Texas, Ironwood Finance helps small business grow by offering working capital when they need it. Loans are approved based on cash flow, not credit history, and Ironwood Finance boasts a 90-percent loan approval record. Loans of up to $500,000 are available for up to 18 months to help with equipment leasing, working capital, or other aspects of business operations.
For more information, please visit http://www.ironwoodfinance.com.