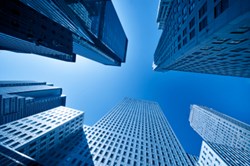 We can provide all the eBilling and matter information they desire onto a fully-configurable, single pane of glass.
Wilmington, Delaware (PRWEB) February 18, 2014
doeLEGAL, the premier provider of the most advanced and configurable legal eBilling and matter management software solutions, opens new corporate markets to work with ASCENT™. Using the collaborative legal spend & matter management suite of tools, a new group of users gains added control over online electronic invoices and harnesses their growing billing data. doeLEGAL is ready to take these new markets to higher levels of Communication, Collaboration, and Control by providing more efficient and transparent spend & matter management at all levels.
These new clients are industry leaders from these global markets: network broadcasting, performance coating, airline carrier, payment processing, food processing, internet provider, and healthcare network. Each has taken on ASCENT™ to help their legal teams better manage their legal spend & matters while increasing outside billing efficiency. They have put their trust in doeLEGAL and, in turn, doeLEGAL pledges to earn their business every day.
"The wealth of data that can be processed into timely, useful information makes this product indispensable for almost every corporation. Delivering real-time intelligence into their hands enhances the entire invoice management lifecycle. We can provide all the eBilling and matter information they desire onto a fully-configurable, single pane of glass. Our collaborative hosted platform has been tested and refined by our global clients for over 10 years now and is just one of the ways we earn their business every day," states Tom Russo, President and CEO at doeLEGAL.
ASCENT™ provides innovative tools that corporate legal departments require to remain in control of costs while never sacrificing performance or functionality. Integrated reporting and analytics, budgeting & forecasting details, Alternative Fee Arrangement (AFA) analysis, cost containment, and predictable total cost of ownership are just a few of the reasons that elevated doeLEGAL to the top of the legal service provider list. The Extreme Support Model used by their support staff also shows doeLEGAL's mission to put the clients' goals at the forefront of all decisions. Their experts are ready to provide answers, design custom reporting, and configure the system to work within the client's business process, not the other way around – all delivered at the same price every month. ASCENT™ is the only eBilling system to be able to make that claim and back it up with real-time data.
"doeLEGAL continues to evolve each and every day. Staying on the leading edge requires us to be proactive and always strive to stay ahead of client requests. That is why we never fail to deliver distinctly superior technology and support to our clients every day. After 41 years of serving the legal community, this is our promise to every client," states Bruce Kuennen, doeLEGAL's Sales Director.
Providing the right tools with straightforward, up-front pricing has been the core of doeLEGAL culture from day one. The most current software is always at your fingertips - never pay for forklift upgrades, client support, or configuration! This is why doeLEGAL continues to build their client base with a 100% client satisfaction record.
For more information, contact doeLegal at 302.798.7500 or view details at http://www.doelegal.com/ebilling.html.
About doeLegal:
doeLegal, founded in 1971, is a premier solutions provider delivering comprehensive online legal services and technology support for corporate legal departments and law firms. The acclaimed legal hosting suite provides all-inclusive hosting and support for eBilling and eDiscovery. Leveraging technology built on a foundation of collaboration allows the software to be configured to your unique world. See more and request a demo at. http://www.doelegal.com/ebilling.html.