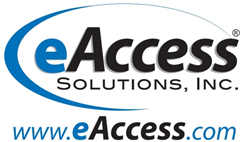 By using the interactive and social features of on-line video, eAccess has effectively increased bottom line sales.
Palatine, IL (PRWEB) February 24, 2014
Since its inception, eAccess Solutions has prioritized customer satisfaction by utilizing multiple outlets for potential consumers to employ when shopping its extensive collection of products and accessories. eAccess has recently extended its pool of product videos significantly. It's a move that has attracted the attention of millions of online users and has directly led to a dramatic increase in purchase conversion rates at eAccess on-line stores. Products utilizing video technology have bolstered conversion rates a staggering 59% over items without videos.
"There has been a distinct multi-year trend among online and brick and mortar channel shoppers to seek more detailed product information prior to purchase," comments eAccess's President David Bean. "We have seen this escalate further in the past 10 months to where customers are willing to pay more for items if they feel the reseller is more knowledgeable about what they want to purchase."
By using the interactive and social features of on-line video, eAccess has effectively increased bottom line sales. The correct implementation of online videos is instrumental in establishing an elevated connection with potential consumers. Some of the more elaborate products all but demand video representation. A few paragraphs and a list of features sometimes aren't enough in transforming your hesitant buyer into one of complete and assured confidence. Online videos reinforce clarity and remove the often complicated and technical aspects of a product. Videos can also promote creativity and allow consumers to view products in a whole new light, further increasing the value of the product.
eAccess is resolute in their ambition to deliver an unrivaled experience that's backed by a myriad of online shopping options. Nowhere is this more apparent than with their online video submissions. Videos are conducted with thorough efficiency and a complete understanding of all relatable information. The actual length of the online videos cannot be understated as eAccess strives to deliver swift and valuable content that never exceeds the two minute mark. A team of highly qualified and diligent film makers comprise eAccess's online video team. Their individual talents and natural enthusiasm for releasing videos of elite quality has made them an invaluable asset for bolstering awareness and accessibility.
About eAccess:
eAccess Solutions, Inc. (http://www.eAccess.com) is a global DTC eCommerce provider of consumer products, software and consulting services. Headquartered in Chicago, IL., eAccess has Millions of Corporate, Government, Small Business and Individual Consumer customers worldwide.