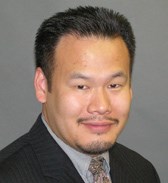 Chicago, IL (PRWEB) February 19, 2014
Verit Advisors, the Chicago based independent investment banking advisory firm, announced the addition of Carey Chen as its fifth Senior Advisor. "I am excited with the addition of Carey to the existing Senior Advisor team. Carey has deep expertise and nationally recognized leadership surrounding employee ownership." said Mary Josephs, Founder and CEO. "This will also provide an expanded presence for Verit on the east coast."
"I am looking forward to working with the team at Verit Advisors to help privately-held companies explore strategic ESOP alternatives and solutions," commented Carey Chen. "In particular, it will be fulfilling to see an expansion of ESOPs in the New England region."
Mr. Chen is presently General Manager – Light Industrial Businesses at Hypertherm, Inc., a Hanover, New Hampshire based manufacturer of advanced metal cutting solutions that are distributed globally. In addition to his commercial operating role, Mr. Chen is also the company's Chief Information Officer.
From 2006 to 2013, Mr. Chen served as Hypertherm's Chief Financial Officer. During his seven year tenure as CFO, he managed the refinancing of the company's minority owned ESOP and added a second tranche in 2008, as well as added a third tranche to the ESOP in 2012. He led the consummation of a series of transactions in 2013 that has transitioned Hypertherm, Inc. from being a minority owned ESOP C-Corporation to becoming a 100-percent owned ESOP S-Corporation.
Prior to joining Hyperthem, Mr. Chen was Vice President Finance at Wiremold, a subsidiary of Legrand (Paris: LR.PA), and Vice President & Chief Financial Officer at Bayliner Marine Corporation, a division of the Brunswick Corporation (NYSE: BC). He began his career at AlliedSignal, now under the name of Honeywell (NYSE: HON), holding roles with increasing responsibilities in finance and strategic analysis.
Chen joins the following team of Senior Advisors: B. Joseph Alexander, Cindy Flanders, Bob Barnett and Stan Slabas.
About Verit Advisors
Verit Advisors is an independent investment banking advisory firm that unites sophisticated middle market investment banking capabilities with a client centric boutique, fluent in ESOPs, debt and equity capital markets, valuations and mergers and acquisitions. Integrity, teamwork, service and innovation are at the heart of the organization. Some recent transactions that Verit has completed have been for S&C Electric, Manson Construction Company, Dansko Shoes, and Hypertherm, Inc. Verit Advisors was founded in 2009.