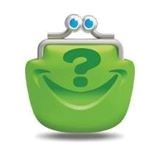 London (PRWEB UK) 18 February 2014
Comparison site PayingTooMuch.com finds that 27% of insurance customers are buying whole of life assurance and 73% are buying term insurance.
The company is pleased to launch a new section of its website to cater for whole of life policies.
Term insurance policies cover a person for a specific time period and will only pay out if the person dies during that period. When the term ends, the person will need to renew or purchase another policy. Whole of life policies will pay out whenever a person dies and are not limited to a specific time period.
"We have recently launched a new section of our website offering whole of life policies to our customers. Most comparison sites don't even include whole of life assurance. As a result thousands of people could be overlooking them in favour of cheaper term policies that will only cover them for a set period rather than for the whole of their lives," said Michael Ward, founder of PayingTooMuch.com.
Whole of life policies can provide better value than term insurance, because the amount paid out is usually significantly more than the premiums paid in, even though upfront monthly premium rates may be higher. If the insured party dies after a term life insurance policy has ended, the policy does not pay out anything and their family or estate will receive nothing.
"Although whole of life policies are more expensive than term life insurance they are still good value as the amount you pay into the scheme is normally much less than the money you will get back. A whole of life assurance policy could give people the peace of mind that their family or estate will always receive a payment whenever they die," continued Ward.
Whole of life policies are designed to help consumers following the death of a loved one, including protecting a partner or dependents for life rather a set time period, repaying a mortgage, paying out a lump sum, inheritance tax bills or covering the cost of care.
"PayingTooMuch.com is one of the few comparison sites in the market today that offers whole of life policies. We feel they are better value for our customers and provide the peace of mind they deserve," concluded Ward.
About PayingTooMuch.com
PayingTooMuch.com is the foremost price comparison website in the market today. They provide their customers with the widest range of insurance products and unrivaled customer support. The website's goal is to be the best, most up to date and unbiased price comparison website in the UK and internationally for everything people spend money on regularly.