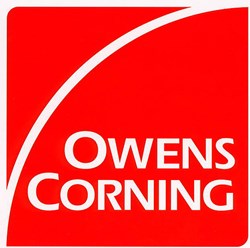 Reducing the amount of air that leaks into and out of a home is an effective way to minimize heating and cooling costs, which is worth more than any of the fanciest design elements.
Toledo, Ohio (PRWEB) February 19, 2014
A new home comes with many factors to keep in mind – from location and size to aesthetics and style. But whether you're buying a brand new home or building your dream house from scratch, what's on the inside is just as important as what's on the outside.
With heating and cooling accounting for more than half (56 percent) of the energy used in a typical American home1 – and thus representing the largest energy expense for most homeowners – it's important to keep energy efficiency top-of-mind. Air sealing offers a proven and cost-effective solution for reducing energy expenses and increasing the energy efficiency of a home.
As the name implies, air sealing is the process of filling gaps in a home where air may have the opportunity to enter or exit, ultimately impacting how much energy is needed to effectively heat and cool the living spaces. In a typical home, this air leakage can account for between 25 to 40 percent of the energy used for heating and cooling.2
Air leakage also affects homeowner comfort – allowing moisture, drafts and unwanted noise to enter a house – and can lead to an unpleasant living experience. Additionally, air infiltration may lower indoor air quality by allowing dust and airborne pollutants to enter the space, which can make even the most beautiful home unwelcoming.
"An average home is built with nearly a mile of gaps, joints and openings – leaving a lot of opportunity for air leakage," said Julian Francis, vice president and general manager of Residential Insulation at Owens Corning Insulating Systems, LLC. "If you're building a new home, it's vital to make sure it's air sealed properly – and if you're buying a home, it's an important question to ask before signing on the dotted line. Reducing the amount of air that leaks into and out of a home is an effective way to minimize heating and cooling costs, which is worth more than any of the fanciest design elements."
To help builders and homeowners effectively achieve optimum energy efficiency in their homes, Owens Corning, a leader in the building materials industry for 75 years, has introduced a breakthrough air sealing solution that begins the sealing process as a home is being built. Extending the company's legacy of product innovation and building science leadership, Owens Corning™ EnergyComplete® Sealant is part of a whole-home insulation and air sealing system designed for use in new construction homes and residential rebuilds. The sealant's proprietary composition allows it to fill gaps and cracks inside walls before the drywall goes up to help prevent air leakage that can contribute to excessive energy use. In addition to its energy-saving benefits, it helps to reduce the chance of mold growth3 by keeping airborne moisture from entering wall cavities, and creates a first line of defense against insects and other pests4. It also reduces air infiltration by up to 70 percent and is effective at reducing exterior noise by up to 40 percent5 – muffling the sounds from traffic, neighbors, barking dogs and other extraneous noise.
For today's increasingly conscious homeowners, EnergyComplete® Sealant contributes to points of green building programs such as ENERGY STAR®, LEED® and the Home Innovations Research Lab National Green Building Standard, and is GREENGUARD Gold Certified, giving peace of mind that it is designed for use in indoor spaces and meets strict chemical emissions limits for indoor air quality.
"For anyone looking at a new home, energy efficiency should be top-of-mind in conversations with builders and contractors – and for optimal results, consider air sealing and insulating with Owens Corning™ EcoTouch® insulation," Francis added. "Paying attention to this important topic early in the process can lead to savings on monthly heating and cooling costs and a more comfortable home."
For more information on EnergyComplete® Sealant, EcoTouch® insulation or other Owens Corning insulation products, visit http://www.owenscorning.com.
1.) Department of Energy, http://energy.gov/public-services/homes/heating-cooling
2.) The average residential energy use for space heating and cooling is 39%, Buildings Energy Data Book, 2008, U.S. Department of Energy (DOE). Savings are based on comparison to an average new U.S. home. The savings percentages compare the performance of a new home built to meet minimum 2009 insulation code requirements in a particular location to a new home insulated with the EnergyComplete® Sealant that meets or exceeds the DOE recommended insulation levels. The 33% savings on heating and cooling was calculated on a two-story, 3,100-sq.-ft. new home with a basement in Denver, Colo.
3.) As manufactured, fiber glass insulation is resistant to mold growth.However, mold growth can occur on building materials, including insulation, when it becomes contaminated with organic material and when water is present. To avoid mold growth on fiber glass insulation, remove any water that has accumulated and correct or repair the source of that water as soon as possible. Insulation that has become wet should be inspected for evidence of residual moisture and contamination, and any insulation that is contaminated should be promptly removed and replaced.
4.) When used in combination with mechanical ventilation.
5.) Owens Corning Test Report 90326 found that the EnergyComplete® System with blown-in wall insulation reduces perceived outside noise through the wall by up to 40% compared to closed-cell spray foam and 20% compared to open-cell spray foam.
About Owens Corning
Owens Corning (NYSE: OC) is a leading global producer of residential and commercial building materials, glass-fiber reinforcements and engineered materials for composite systems. A Fortune® 500 company for 59 consecutive years, Owens Corning is committed to driving sustainability by delivering solutions, transforming markets and enhancing lives. In business for more than 75 years, Owens Corning is a market-leading innovator of glass-fiber technology with sales of $5.3 billion in 2013 and about 15,000 employees in 27 countries. Additional information is available at http://www.owenscorning.com.