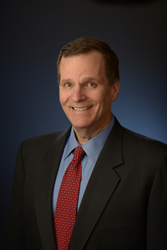 By gathering and publishing the facts underlying medical malpractice claims, we hope to help others avoid becoming victims themselves
Baltimore, MD (PRWEB) February 24, 2014
MedicalMalpracticeLawyers.com announces that it is seeking the true and compelling stories from medical malpractice victims to be anonymously published in its blog so that others may avoid the heartache of becoming a medical malpractice victim.
MedicalMalpracticeLawyers.com, the premier website connecting medical malpractice victims in the United States with medical malpractice lawyers in their state, has heard many heart-rendering stories from medical malpractice victims regarding their experiences with medical negligence that have devastated both the victims and their families. Some of the harms caused by medical negligence may have been avoided had the innocent victims known how to protect themselves from injury.
For example, it is not uncommon for medical malpractice victims to have been injured by health care providers whose public history of prior negligence and wrongdoing was available to them from public sources that would have prevented them from being placed in the position of suffering catastrophic harms.
MedicalMalpracticeLawyers.com requests that medical malpractice victims share their experiences and help others by sending their stories to info@medicalmalpracticelawyers.com, where each will be read with compassion and understanding and those that may help others avoid similar situations may be published and discussed in future blog postings.
MedicalMalpracticeLawyers.com has posted over 1,000 daily consecutive blog postings that explain medial malpractice issues and laws in the United States, provide useful information relevant to medical care and medical malpractice in the United States, and keep people current about important issues affecting their lives.