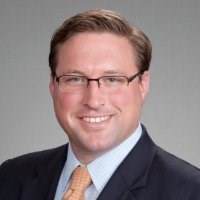 Denver, Colorado (PRWEB) February 18, 2014
RAS & Associates, a leading operations, technology and management consulting firm located in Denver, is excited to announce the acquisition of Gerbig Management, LLC. A privately owned Oil & Gas technology consultancy, Gerbig has experience delivering high-quality systems support, software development, software assessments, implementation of exploration and production systems and field applications, and GIS data analysis to the major O&G players.
Braden Gerbig, Chief Executive Officer and Founder of Gerbig Management, has over fifteen years of experience consulting large and middle market Exploration and Production, and Mid-Stream energy clients. Gerbig Management's capabilities include BPM for AFE to Actual, Land Management Implementations, Daily Drilling Reporting, Land Access, Rig Scheduling, Operational Solutions, Enterprise Resource Planning (ERP) and Financial System Integration. Gerbig's extensive consulting background started at Deloitte Consulting in 2000. Gerbig holds a Bachelor's from Colorado State University and an MBA from Franklin University.
Since its start in 2004, Gerbig's client list has grown to include multi-national energy and manufacturing companies spanning both the public and private sectors. Gerbig has also helped launch numerous back-office initiatives to better direct the needs of Board and Executive teams as their businesses establish growth footprints. "I started the firm to connect with my clients on a personal level" said Gerbig, "I've always enjoyed the small-firm mentality and was eager to help my client Executives achieve their strategies."
Rob Swanson, CEO of RAS & Associates, began due diligence to find a pragmatic, Oil and Gas technology consultancy in early 2013. "We saw a unique opportunity to really help our clients realize their future by adding a savvy firm like Gerbig Management" said Swanson. "Our combined team is uniquely qualified in every way to deliver the highest quality value to our clients."
Gerbig and his team joined RAS & Associates on February 14, 2014. "I'm excited to help our clients drive well cost down and leverage systems and process to achieve production targets " said Gerbig, "Culturally, RAS & Associates is a high-energy, relationship-driven, entrepreneurial group who really encourage creativity and innovation. They have a contagious energy; I'm excited to join forces and deliver high quality work to our clients, and enrich our already established relationships in the Rocky Mountain Denver- Julesberg, Marcellus, Bakken and Permian regions."
About RAS & Associates:
RAS & Associates is a strategy and management consulting firm headquartered in Denver. Its talented team comprises seasoned professionals with diverse industry experience, yet all share the same commitment: a deep investment and creative engagement in their client's long-term success. This fundamental value enables the firm to deliver "Consulting Reimagined." Named one of seven small jewels by Consulting Magazine, RAS & Associates brings an entirely fresh approach to consulting, delivering unmatched results to Fortune 500 companies that expect originality and innovation.