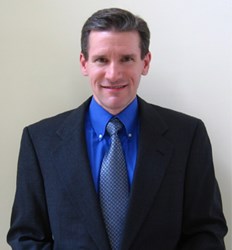 Clinton Township, MI (PRWEB) February 17, 2014
Michael Aiello, DDS, a dentist in Clinton Township is now offering the Laser Assisted New Attachment Procedure (LANAP®) and can treat advanced gum disease in as little as one visit. Dr. Aiello offers laser gum surgery in Clinton Township, MI that is fast and effective, with minimal bleeding and limited discomfort for patients. The procedure targets the gum disease with laser heat to remove damaged tissue and infection, and cauterizes the healthy tissue to minimize bleeding and speed recovery.
Gum disease is a dangerous condition that can lead to oral health complications, such as root damage, tooth loss, and even bone loss. Beyond its effects on the mouth, though, gum disease has been shown to contribute to widespread negative effects in other parts of the body. Heart disease, stroke, pancreatic cancer, complications with diabetes and pregnancy, and many other serious conditions have been found to be associated with gum disease.
The laser gum surgery in Clinton Township, MI that Dr. Aiello performs uses a precision laser tool guided by computers to target the gum disease along the gum line and near the roots. The laser targets the infection and diseased tissue, leaving healthy tissue in place. The laser stimulates the bone and can help to generate new bone growth to strengthen tooth support.
To learn more about LANAP®, a minimally invasive laser gum surgery in Clinton Township, MI, go to http://www.michaelaiellodds.com.
About the Doctor
Dr. Michael Aiello is a general dentist offering personalized dental care for patients in Clinton Township, MI since 1989. Dr. Aiello received his DDS degree from the University Of Michigan School Of Dentistry and continues to take advanced courses and education. Dr. Aiello has trained at world renowned institutions including The Center for Advanced Dental Studies, The Harvard University School of Dental Medicine, and The Institute for Advanced Laser Dentistry. He is part of one percent of dental professionals providing the LANAP FDA cleared laser procedure for gum disease and periodontal treatment. To learn more about Dr. Aiello and his dental services visit his website at http://www.michaelaiellodds.com.