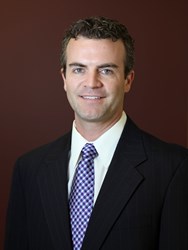 "It is important to me to share the benefits of eyelid surgery and the strength of my team with patients," says Brannan.
Sarasota,FL (PRWEB) February 19, 2014
Dermatology & Oculoplastic Consultants' Oculo-Facial Plastic Surgeon Dr. Paul Brannan will hold a lecture on blepharoplasty, or eyelid surgery, on Tuesday, Feb. 25, at 4 p.m. at the Institute for Advanced Medicine in Sarasota. Lite snacks and refreshments will be served. http://skineyedocs.com/for-your-eyes/surgical/
Come see how eyelid surgery can have great medical benefits, reduce sagging skin, enhance peripheral vision and make one look more rested.
"I was completely satisfied with my blepharoplasty and post-operative care. Dr. Brannan and his staff were all very friendly, efficient and caring…," says patient V.M. http://www.youtube.com/watch?v=NXsoEwYOLog
Dr. Brannan will hold a Q&A session at the end of the lecture. "It is important to me to share the benefits of eyelid surgery and the strength of my team with patients," says Brannan. For more information or to RSVP, call 941-925-3627.
Stay up-to-date about upcoming lectures and specials by calling 941-925-3627, logging onto the website http://www.SkinEyeDocs.com or by visiting DOCs Facebook page. Institute for Advanced Medicine 5880 Rand Blvd., Sarasota, FL 34238
DOCs' oculo-facial plastic surgeon, Dr. Paul A. Brannan, has been specially trained to perform reconstructive and corrective surgeries on the eyelids, orbits and face. These conditions can result from a congenital defect, photodamage, the aging process or trauma. Many procedures are referred to as "functional surgery" and are often covered by insurance. Dr. Brannan's experience in skin cancer surgeries has been enhanced by his unique alliance with a dermatologist in his practice.
Dr. Brannan, a graduate of Davidson College, received his Medical Doctorate degree from the Wake Forest University School of Medicine. Following a residency in Ophthalmology at the University of Cincinnati, College of Medicine, he was awarded a highly selective two-year fellowship in the specialty of ophthalmic plastic and reconstructive surgery and orbital diseases. As one of only 400 members of the American Society of Ophthalmic Plastic and Reconstructive Surgery, he was a full-time assistant professor in the Department of Ophthalmology at the University of Cincinnati College of Medicine. Concurrently, he served as director of the Ophthalmology Residents' Clinic for five years and was a partner in the renowned Cincinnati Eye Institute. Dr. Brannan is a board certified ophthalmologist.