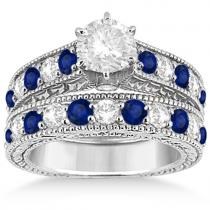 Although recent reports showed marriages were at a record low in 2013, Allurez engagement ring online sales increased.
New York, NY (PRWEB) February 19, 2014
"Will you marry me" is a question that isn't being asked nearly as much as it used to be, according to the National Center for Family and Marriage Research*. In fact, marriage has hit a historic low. They recently reported that marriage rates stand at 31.1 (that's 31 marriages per 1,000 women). Yet in 1920 the numbers were dramatically higher with 92.1 women per thousand getting married.
That's not good news for jewelry retailers who depend on engagement ring sales for a good portion of their business. And, to add insult to injury, women are getting married later than ever before, with the average age standing at 27, and cohabitation (couples living together) is either postponing or cancelling wedding plans in record numbers.
A jewelry expert at Allurez, a top New York based online jewelry retailer and designer said, "Although recent reports showed marriages were at a record low last year, our sales records don't support any kind of drop. As a matter of fact, custom-made, build your own engagement rings were more popular than ever before – and they continue to be the largest portion of our sales."
Reports indicate that another change is taking place as well, with the selection of the engagement ring becoming more of a joint venture. Social media has made it a snap for women to lead their men to the right ring thanks to likes, shares, pins, and posts.
The Allurez spokesman continued, "We cater to a large demographic that includes both traditional and unconventional rings including alternative bridal jewelry like gemstone engagement rings, moissanite center stones and unique settings."
There may be a light at the end of the tunnel, with some forecasters predicting that as the economy continues to rebound, those entering into holy matrimony will increase as well**. But, at least for now, jewelry retailers need to come up with different ways to capture a smaller and more discerning client base.
Based in New York City and serving customers around the globe, Allurez was recently ranked as the number one online-only jewelry retailer by TopTenReviews.com. Their team of veteran jewelers specializes in all fine jewelry, including engagement rings, gemstone pendants, and other spectacular contemporary jewelry. Visit them online at Allurez.com.
.

**National Jeweler Jan. 2014 http://www.nationaljeweler.com/independents/market-developments/Number-of-weddings-t-2347.shtml