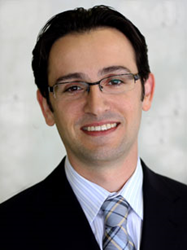 It is to be expected that Cynthia Bailey would experience significant relief after surgery.
Beverly Hills, CA (PRWEB) March 10, 2014
Cynthia Bailey, former model and Real Housewives of Atlanta star, has spoken out about undergoing surgery to remove non-cancerous uterine fibroids. According to Bailey, the procedure has left her feeling much better than before.
"It is to be expected that Cynthia Bailey would experience significant relief after surgery," said Peyman Banooni, MD, Medical Director of the Gynecology Surgery Center of Excellence, a division of La Peer Health Systems. "Larger fibroids often cause a variety of unpleasant side effects, including excessive menstrual bleeding, pain, frequent urination, and discomfort during sex."
Uterine fibroids are a common type of noncancerous tumor that grows in the uterus. While there is no single cause of uterine fibroids, factors such as high levels of estrogen and progesterone have been linked with the condition, as have women of African descent. There also appears to be a hereditary element to them.
"The procedure to diagnose fibroids is usually an in-office ultrasound. There are different ways to approach removal of fibroids. If a fibroid is in the cavity of the uterus (submucosal), it can be better visualized and removed during a hysteroscopy," explained Dr. Banooni. "It involves inserting a hysteroscope through the vagina and into the uterus. Then, using an electrical loop, the surgeon is able to remove the fibroids in about 30-45 minutes."
At the Surgical Gynecology Center of Excellence, Hysteroscopy is an outpatient procedure. Other treatments for uterine fibroids include the MyoSure tissue removal system, which removes fibroids without invasive surgery via the vagina. For larger fibroids, the approach generally is through an abdominal myomectomy. This requires hospitalization and removal of the fibroid abdominally. However, Dr. Banooni can remove such fibroids through a much smaller incision so that recovery is much faster.
Peyman Banooni, M.D. is a Los Angeles obstetrician/gynecologist and a gynecologic surgeon with La Peer Health Systems and Cedars-Sinai Minimally Invasive Gynecologic Surgery Center. His clinical interests include treating abnormal uterine bleeding, treatment of fibroids, and advanced laparoscopic procedures. As a member of the Society of Laparoendoscopic Surgeons and the North American Menopause Society, he has written numerous articles for the Journal of the American Medical Association and the Journal of Virology. Dr. Banooni received his bachelor's degree from the University of California, Los Angeles with summa cum laude honors. He received his medical degree from the University of California, San Diego and completed his obstetrics and gynecology residency at Cedars-Sinai Medical Center.
La Peer Health Systems is an outpatient surgery center in Beverly Hills, founded by doctors and focused on providing excellent patient care alongside the most cutting-edge medical treatments available. With 47 world-renowned physicians in 13 specialties, comprehensive medical treatment is offered that takes patients from consultation to diagnosis, treatment, surgery, and ultimately aftercare. The 13 medical departments include orthopedics & sports medicine, gastroenterology, head & neck surgery, colorectal & general surgery, podiatry, ophthalmology, pain management, plastics & reconstructive surgery, gynecology, spine surgery, interventional cardiology, bariatric surgery, and anesthesiology. Unlike large hospitals, La Peer's unique structure offers extremely personal care in a safe and controlled environment.
To learn more about La Peer Health Systems, visit http://www.lapeerhealth.com.