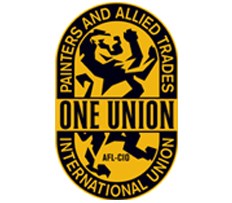 Magpie Software is a partner who is helping us achieve our business objectives.
Westminster, Colorado (PRWEB) February 18, 2014
Over the past several years Magpie has worked with IUPAT to develop a highly sophisticated server based application to support membership management, dues assessments/payment/reporting, financial reporting, member education/certification and convention support. The new development projects include enhancing the dues collection and tracking system, additional search functionality, updates to the member application and application control numbers, and enhancements to better support IUPAT jurisdictions. Magpie Software has more than a 12 years of experience in managing and developing high quality software solutions and applications for organizations and companies across the US..
"Magpie Software is a partner who is helping us achieve our business objectives. Over the past 5 years Magpie has completed numerous software development projects for our union and we have been very pleased with the results," said Rashida Rigmaiden, Assistant to the General Secretary-Treasurer, IUPAT. "Because they use Agile development, we can communicate directly with the development team, get demonstrations of progress every two weeks, and often come up with innovative and cost effective ways to implement new features."
Magpie utilizes Agile software development methods that are based on iterative and incremental development. Project requirements and solutions evolve through collaboration between cross-functional teams and encourage rapid and flexible responses to change.
"We are thrilled to be selected as IUPAT's software development partner," said Margaret Burd, CEO, Magpie Software Services. "Our development skills and iterative process make us a great fit for IUPAT and allow us to deliver high quality software on time and within budget."
About IUPAT
Based in Maryland, IUPAT represents a growing force of over 160,000 active and retired men and women in the United States and Canada. Members work in the Finishing Trades as industrial and commercial painters, drywall finishers, wall coverers, glaziers, glass workers, floor covering installers, sign makers, display workers, convention and show decorators and in many more exciting occupations. IUPAT members' skills are in high demand at every construction project in North America. For more information please visit http://www.iupat.org.
About Magpie Software
Colorado based, Magpie Software Services Corp is an Agile software engineering firm that develops high quality software for clients in a wide range of industries including membership based organizations, communications, telehealth, and energy. They are widely recognized for their deep and broad technical skills, customer-centric values, and ability to deliver working software on-time, to spec and within budget.
Magpie engages in stand-alone projects or as a trusted extension of engineering teams in small to large companies. Magpie's goal is to deliver high quality software and to be a partner with whom you enjoy doing business. For more information, please visit http://www.mapgiesw.com.