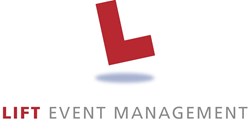 Las Vegas, Nevada (PRWEB) February 18, 2014
The Palm Springs Convention Center will host a wide array of aircraft, helicopters, aviation equipment and services during the 2014 Aviation Summit, October 17-19. The core aviation exhibit will be flanked by an exciting display of sports cars, art, wine and other brands that surround the aviation lifestyle.
Up to 10,000 pilots and industry experts from around the world are expected to attend the event, which will feature a trade show, engaging speakers, pilot training workshops, and fun-filled evening events.
The Aviation Summit gives pilots an opportunity to meet industry representatives face to face. This event will be an outstanding opportunity to learn about new products, receive technical advice from manufacturers, and participate in hands-on demonstrations. Several companies and aircraft owners associations will host on-site social events to allow current and prospective owners/members an opportunity to meet.
The Aviation Summit will kick off with a Parade of Planes through the streets of Palm Springs on Thursday, October 16th. The trade show will open with a 9 AM keynote address on Friday at the Palm Springs Convention Center, which is located less than two miles from the airport. The event is open to the public.
Lift Event Management, headquartered in Las Vegas, NV, is producing the 2014 Aviation Summit. Lift partners include three avid pilots, two of whom are current/former military pilots. The Lift team has a combined 60 years of business leadership and venture capital experience, and 25 years of trade show management experience.
For more information on sponsorship or exhibitor opportunities, contact:
Marco Parrotto, Principal, Lift Event Management, at 702-589-4811 or email marco(at)lifteventmanagement(dot)com.