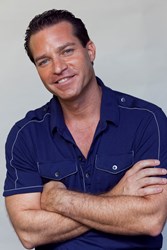 Freedom Laser Therapy Teaches the Smoker Who Desires to Quit that Remaining a Smoker Can Be Compared to Staying in a Destructive Relationship.
Los Angeles, CA (PRWEB) February 18, 2014
Freedom Laser Therapy's blog post recommends the following songs to listen to or download from Pandora during the first 10 days of quitting smoking. Freedom Laser Therapy has helped thousands of smokers quit since 2003. Quitting smoking is about making a lifestyle change to become a healthier person and living free from nicotine.
At Freedom Laser Therapy, "We coach our clients attempting to quit smoking to view being a cigarette smoker just like staying in a bad relationship, a negative relationship that is slowing killing you. Like with many relationships, in order to permanently dissolve a destructive union, you must totally break-free and cut off all communication with the negative influence in your life." The following songs are meant to empower a smoker to totally disassociate from cigarettes, smoking, nicotine, and tobacco. The Pandora service will recommend songs in the same genre, which can help provide inspiration, so the smoker refrains from going back to their nicotine addiction.
Pandora Song List
Thirty Seconds to Mars - City of Angels
Redlight King - Comeback
Rob Thomas - Someday
Red - Hold Me Now
All American - Rejects it Ends Tonight
Journey - Don't Stop Believing
Bill Conti - Gonna Fly Now
Bob Sinclair - World, Hold On
Empire of Sun - Alive
Adema - Immortal
Adam McInnis ft. KJ Hines - On Fire
Adam Lambert - Never Close Our Eyes
Adrian Lux - Teenage Crime
Eric Prydz - Pjango
Green to Black - Rebelution
Emeil Sande - Read All About it Part 3
Lit - My Own Worst Enemy
Wilson Philips - Hold On
The Roots - Seed (2.0) Ft. Cody ChestnutTT
Eve 6 - Inside out
Kid Rock - Born Free
Kanye West - Stronger
Creed - Higher
Eminem - Lose Yourself
3 Doors Down - Kryptonite
Kelly Clarkson - Stronger
Shaggy - Hope
Corporate Information
Freedom Laser Therapy established in April 2003 has treated 10,000+ smokers for nicotine addiction. Former Smoker and Freedom Founder Craig Nabat invented the new Freedom Quit Smoking System, a 10-day nicotine free and all natural at home program developed to free smokers from the addictive grip of nicotine. Freedom Laser Therapy is presently testing a nationwide direct response television commercial to place their "As Seen on TV" product, the new Freedom Quit Smoking System in 30,000 retail outlets such as CVS, Rite Aid, Walgreens, Target, GNC, Vitamin Shoppe, Kmart, Walmart, and specific Bed Bath Beyond Stores.
The short form infomercial DRTV campaign and retail roll-out will be conducted over a six to nine month time period. A nationwide leading rep firm has been secured to assist with domestic retail placement for the Freedom Quit Smoking System. The Freedom Quit Smoking System will be the only mass distributed nicotine free and all natural smoking cessation product available at the nation's leading retail and drug store chains in the United States.