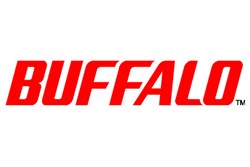 ICEcat provides an ideal platform for us to easily share advanced content, that can be the missing piece for the end-user to make their decision to purchase
London, UK (PRWEB UK) 19 February 2014
Today, Buffalo announces its new Europe-wide partnership with ICEcat, the Worldwide syndicators of product content, to support its channel partners with high-quality and authorised product information in seven European languages (English, French, German, Italian, Spanish, Russian and Turkish).
ICEcat are appointed to deliver the full range of Buffalo content to both Buffalo's ecommerce partners in addition to ICEcat's +35,000 partners in a universal open format. This enables the ecommerce channel to deliver accurate and up-to-date Buffalo product information in an easy automated manner.
This move ensures the high-level of content quality in the online market across its entire product range; from Network Storage and External Hard Drives to Wireless Networking. This partnership will also support VAR and distribution partners of Buffalo across Europe.
Julia Molzen, Senior Manager Marketing & PR for Europe comments, "ICEcat helps us to deliver more than standard product content to our resellers, such as product videos and graphics. ICEcat provides an ideal platform for us to easily share advanced content, that can be the missing piece for the end-user to make their decision to purchase."
Floris Bartels, Vendor Manager at ICEcat says, "Buffalo is a strategic partner and their participation in Open Icecat is very important for the channel who demands high quality and vendor approved information. Buffalo's partners have now the opportunity to easily download and implement the complete Buffalo catalogue in their websites."
An overview of Buffalos content on ICEcat can be found here:
http://icecat.de/index.cgi?language=de;new_search=1;lookup_text=Buffalo;only=vendor
Downloading Buffalo data-sheets from Icecat is easy. The resellers should register to http://www.icecat.biz, download the tech guides for implementation and follow the instructions. Icecat takes care that each reseller gets the content in an optimal way.

About Buffalo
Buffalo is a global manufacturer of innovative storage, multimedia, and wireless networking products for the home and small business. The company is recognised as the Number 1 total PC peripheral manufacturer in Japan, and one of the worldwide consumer NAS market leaders.
The company's storage products are addressing the needs of the individual and the business, providing cost-effective network attached storage (NAS), portable and desktop hard drives, multimedia players, Wireless LAN routers and a versatile line of USB flash drives, which together offer a complete and integrated solution for the small office and digital home environment.
About Icecat
Icecat NV is an independent, worldwide publisher of ecommerce statistics and syndicator of product content. Icecat standardized millions of product data-sheets in 35 world languages and analyzes the performance of 6500+ brands. Its statistics are based on 2 billion annual product data-sheets downloads by tens of thousands connected ecommerce websites: online shops, ERP systems, comparison sites, purchase systems, rating portals, and other applications.
Open Icecat is an open catalog, part of Icecat's full catalog, via which the product content for 260+ top technology brands is distributed for free (see: http://www.icecat.biz/menu/partners/index.htm).